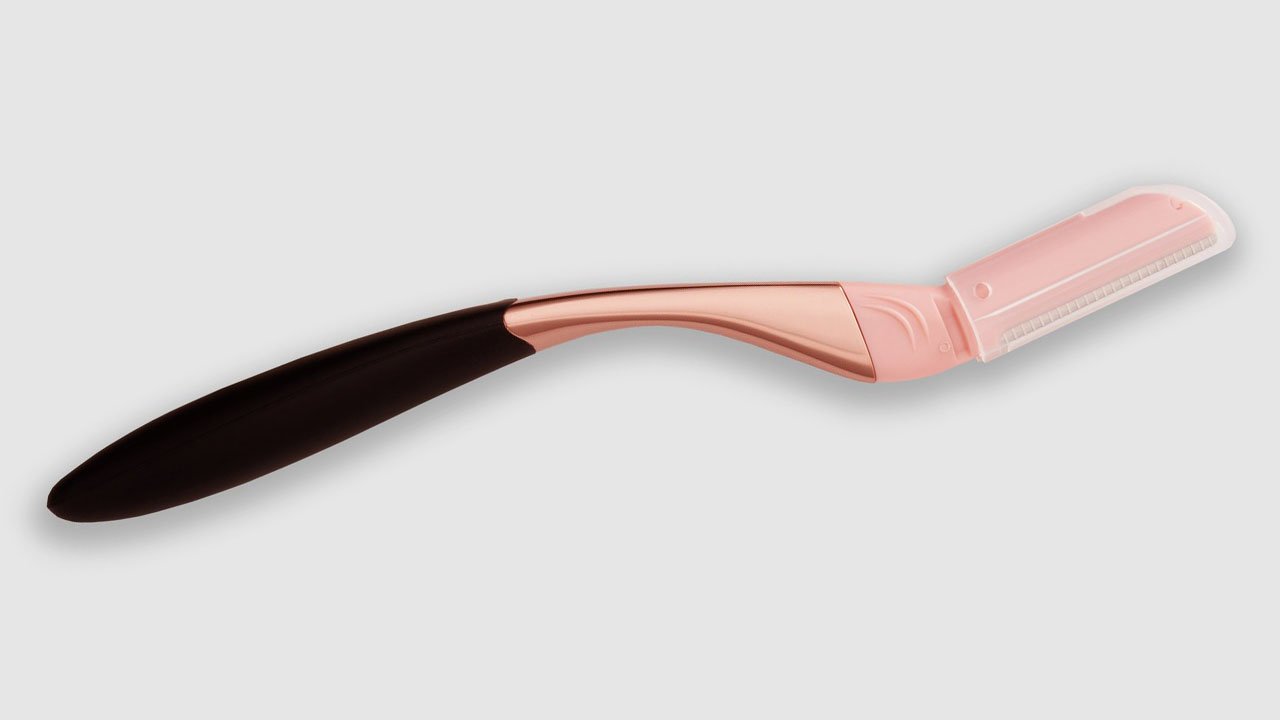 Dermaplaning is an incredibly popular exfoliating and hair removal treatment that's typically done in a dermatologist or esthetician's office (with a surgical scalpel). But you can get similar benefits if you shave your face with a dermaplaning tools made for at-home use. We put together this step-by-step guide to dermaplaning (aka face shaving) at home.
Step 1: Cleanse
It's important to have a clean slate before you start dermaplaning. You want to remove any makeup, dirt, and other impurities with a double cleanse.
Step 2: Prep
As recommended by dermatologist Dr. Sam Ellis in her dermaplaning video, prep your skin before shaving with an alpha or beta hydroxy acid toner or even an alcohol pad. This will help remove any remaining impurities that your cleanse may have missed and starts the exfoliating process. If you have sensitive skin, then it's totally fine to skip this step and go straight to the next step.
Step 3: Time to Shave!
There are plenty of at-home dermaplaning tools out there to help you get a smooth shave. We're big fans of Schick's Hydro Silk Dermaplaning Wand ($20). The handle has a unique shape that helps you shave at the perfect angle and you can replace the razor head (which you should do every time). This can also be done with an eyebrow razor like this one from Shiseido.
Here are a few tips to keep in mind while you're shaving:
Hold your skin taut

Shave downwards in the direction of hair growth at a 45˚ angle

Shave in short, feathery strokes

Avoid shaving over active acne or irritation
Step 4: Replenish & Nourish
After all that exfoliating, you want to really treat your skin. Start with a hydrating essence with additional skin benefits like the NATURIUM Niacinamide Essence 3% ($16). It contains niacinamide to help improve uneven skin tone, balance sebum production, and so much more. You can also choose to add another exfoliating treatment like NATURIUM Vegan Lactic Acid Emulsion 5% ($25). Of course, listen to your skin and only apply products your skin can tolerate.
Step 5: Moisturize
Last, you want to lock in all that good work you just did with a good moisturizer. We like moisturizers that contains ceramides and lipids to really help replenish your skin. NATURIUM's Plant Ceramide Rich Moisture Cream ($25) is an excellent choice.
Watch this video to see Mixed Makeup and NATURIUM founder Susan Yara show her at-home dermaplaning routine.
Disclaimer: This blog post contains affiliate links. NATURIUM is Susan Yara's skincare brand.