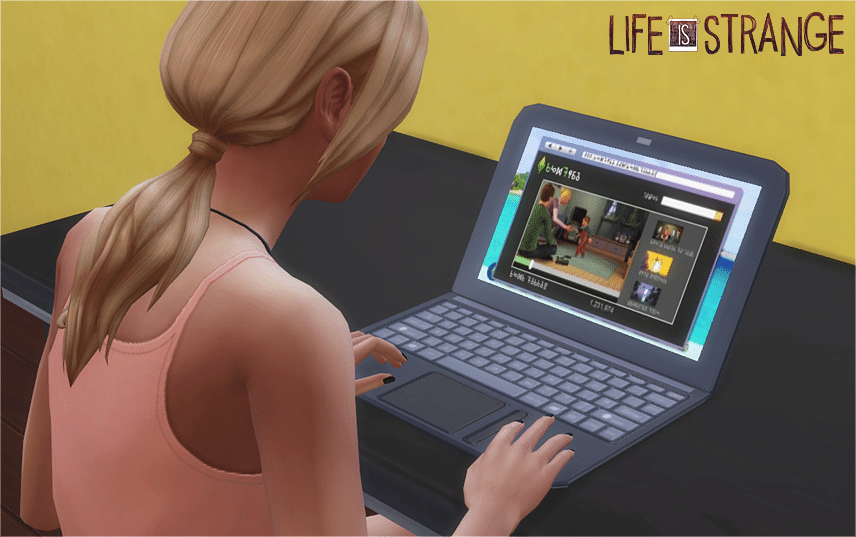 The best laptop for Sims 4 should output high and STABLE framerates to mitigate ANY chances of crashing after you've spend hours trying to build something.
For this not to happen, framerates must be above 60fps throughout every instance of the game: driving, interacting w/ people at a party, zooming out of your house,etc.
Now…
You don't need to spend a lot money for that. Any laptop with a mainstream dedicated GPU like the 1650GTX will do.
That should be enough to get stables framerates even with all the expansion packs, mods and custom content you want.
Of course…
That's assuming you want pretty graphics (High or Ultra).
If that's not the case…
Then you can just buy cheaper laptops with integrated GPUs and still get "stable" framerates as long as you set resolution to 720p and graphics to LAPTOP MODE. 
Let me summarize how laptop specs translate to performance within the game:
dGPUs higher or equal to a

1650GTX

= stable, high and beautiful graphics. No crashing.

1660Ti,

2060RTX,

3

060RTX,3080RTX

are better but expensive and unncessesarily powerful for this game.

Ryzen 5 or Core i5

Laptops  with Vega 7 /

Intel Xe

integrated graphics  =  medium settings ~80fps.

Must up RAM to 16GB for integrated GPUs to work best.

Core i3 or Ryzen 3

laptops with

RX Vega 3 or Intel Xe Graphics

= ~100 fps on low settings & Laptop Mode
Of course you can set Core i3/Ryzen 3 laptops to medium high or ultra but it's not going to be smooth.
That's all assuming no custom content. CC is just too variable to include them on benchmarks, some are heavier some are lighter.
Anyways, I've got all the benchmarks and details on tables in the last section. So check it out if you want to corroborate everything said below. Expansions don't really slow down performance significantly. In fact, I was running Seasons with the AMD Ryzen 5600H on the table above and still pulling off +100fps on Ultra.
Four out of these will have a dedicated GPU (1650GTX or 3050Ti) and that should get you into the 100s on ultra settings with expansion packs like Seasons. The last one is a budget machine however with the latest integrated GPU which is a MUST if you want to run the game with ZERO chances of crashing on budget machines.
Checking any outdated CC and updating the game frequently must be done to make sure theres never any crashing/lag
I suggest you check out laptop $3 before you pull the trigger on laptop 1 and its variants
---
Best Budget Laptop for Sims 4 with all Expansion Packs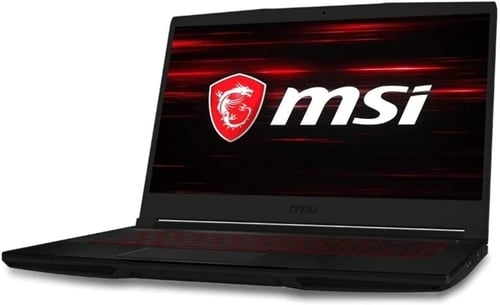 Intel Core i5 10300H
  8GB RAM
   1650GTX 4GB vRAM 
  256GB PCIe SSD
  15" FHD IPS 60Hz
  4.10lbs
  4 hours

Ok, so by now you understand that you need a dedicated GPU to run all the expansion packs and custom content you want and that the best out of these is the 1650GTX.
Cool!
CPU
Core i5 10300H vs AMD Ryzen 5 4600H or AMD Ryzen 5 5600H
Now the problem is that there are literally DOZENs of 1650GTX laptops with different RAM sizes, refresh rates, storages but most importantly CPUs.
Running benchmarks on my channel comparing these two CPUs with the 1650GTX, you'll get the best performance out of MOST models with a Core i5 10300H Core i5 9300H or any Intel Core CPU as opposed to AMD Ryzen 5 laptops.
[ScrollableTable]
| | | | | | |
| --- | --- | --- | --- | --- | --- |
| GPU | CPU | FPS | Settings | Expansion | Channel |
| GTX 1650 | Core i5 9300H | ~147 | Ultra | Seasons | Laptopstudy |
| GTX 1650 | Ryzen 5 4600H | ~100 | Ultra | Seasons | Laptopstudy |
You can double check the performance differences in my channel by clicking the links above.
GPU
1650GTX Max-Q vs non-Max Q
There are two different 1650GTX GPUs on laptops the max-Q and the non-MaxQ version. The former is basically a full blown 1650GTX operating at full power.
The above is benchmarking the Lenovo L340 with the Core i5 9300H + 1650GTX which has released an updated model here:
The MSI laptop featured here has the Max-Q version which has a 1650GTX operating at about 20 watts less so expect lower performance than what's shown above. 
The reason why I'm featuring this laptop despite these two reason is because you're getting slightly better performance than AMD Ryzen 5 4600H laptops at a much cheaper price (~600$ vs 750$). 
If you're nitty picky and want the extra framerates pick the Lenovo IdeaPad linked above over any AMD Ryzen 5 with a 1650GTX. The call is on you.
---
Best Gaming Laptop for Sims 4 – All Exp. Packs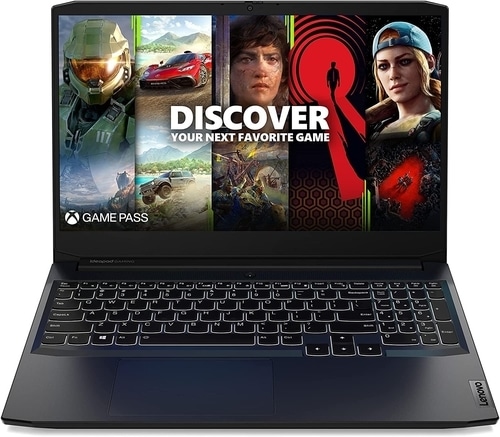 AMD Ryzen 5 5600H
  8GB RAM
   1650GTX 4GB vRAM 
  256GB PCIe SSD
  15" FHD IPS 120Hz
  4.96lbs
  4 hours

This is another 1650GTX with slightly different specs. It's a model taken out of the table I gave you above that's worth discussing. It's more expensive than Core i5 laptops so beware of that before digging more into it.
CPU 
AMD Ryzen 5 5600H vs Core i5 10300H & Core i5 11300H
I've already said that Core i5 laptops with a 1650GTX will on average perform better but that's not because the Core i5s are better than the Ryzen 5 is actually the oppossite: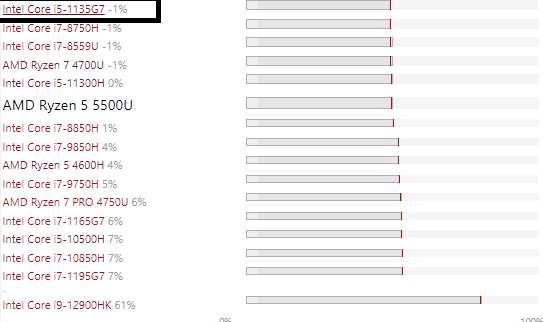 Only Core i7 and Ryzen 7 outrun it.
GPU:
1650GTX + MUX Switch
But most AMD Ryzen 5 5600H are crippled because the iGPU takes over the 1650GTX GPU (About 30% as shown with the ASUS TUF A15 below:)
This is not the case with the Lenovo laptop I've linked above because it has a "MUX Switch" which turns off the iGPU. Now I don't have exact benchmarks for this model so you're just going to have to trust me but in the worst case scenario it should perform just as good as every other 1650GTX laptop with a very important "advantage".
Display
120Hz Refresh Rates
If you've played back both videos above, you've probably noticed that the ASUS TUF A15 here despite running at slightly lower framerates looks "smoother" and that's because it has a 120Hz panel, this adds quite a lot to the overall cost of a laptop so it's okay to pay around 750$ for one. 
Cheaper 1650GTX laptops with no 120Hz refresh rates should cost no more than 720$, the MSI featured first is around 699$ at the time of this writing.
---
The Best Gaming Laptop For Sims 4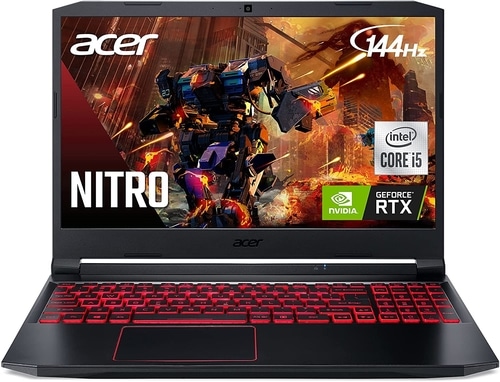 Core i5 10300H
  8GB DDR4
   GeForce RTX 3050Ti
  256GB PCIe SSD
  15 " 144Hz Full HD IPS

  5.07lbs
  3 hours

That's been quite a lot of computer jargon. Hopefully you're still with me. I'll try to keep it short from here on.
Update: This laptop is currently selling for about 769$, almost the same price as 1650GTX laptops. It's a huge bargain so definitely choose this one over any 1650GTX if it's still on stock
Luckily, I've got myself pretty accurate benchmarks for this model so all you have to do is watch the video:
CPU
AMD Ryzen 7 4800H vs AMD Ryzen 5 5600H

The model featured here is a Ryzen 7 4800H which is slightly faster (3% faster) than the AMD Ryzen 5 5600H that this 3050Ti Laptop has.
GPU
3050Ti vs 1650GTX
The truth is CPU matters very little from this point on because the game is more GPU demanding than anything else so you'll still get a HUGE performance gain from a better GPU like the 3050Ti which is way faster than the 1650GTX and in fact has RTX cores which will make some games looks a little bit more realistic (though that's not the case with this game you should still get better performance with Sims 4:
Notice how you're still getting +120fps on Ultra settings DESPITE all the expansion packs and the CC on the video 
That wasn't the case with the 1650GTX benchmarks where we got the same framerates in the middle of nowhere trying to build something (there's way less objects to render so it's a lot less graphically demanding).
Display
A 3050Ti laptop should have at least a 120Hz or a 144Hz display otherwise it's going to be kind of pointless to have this much power and not be able to see the smoothness of high framerates (120Hz displays will let you see 120 frames per second, 144Hz display…144fps and so on). 
This model has a 120Hz and this is why it's about 40$ cheaper than the Core i5 10300H+3050Ti laptop: 
Both of these models are actually superb deals though. Most 3050Ti laptops cost a LOT more
---
The Best Laptop For Sims 4 and Sims 5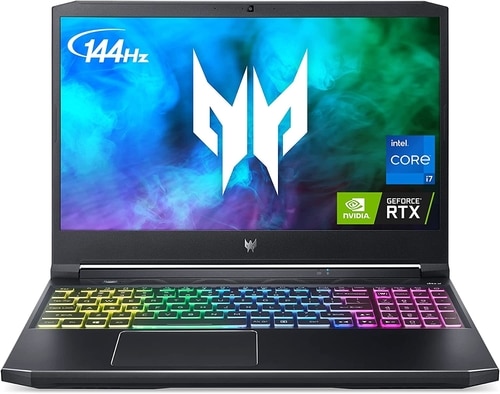 Core i7-11800H
  16GB RAM DDR4
   GTX 3060RTX
  512GB PCIe NVMe SSD (2x PCie Nvme slots free)
  15" IPS full HD 144Hz
  5.07lbs
  4 hours

GPU
3060RTX vs Higher GPUs
If you're looking for the highest gaming performance across all games, 3060RTX will give you the best bang for your buck.
More so than 3070RTX and 3080RTX laptops which are unnecessary unless you want to play the game at 1440p or 4k resolution. 
3060RTX: 95W vs 130W
You have to be extremely careful when shopping for 3060RTX laptops though because A LOT of them will have the 95W version which MAY perform even worse than 1650GTX laptops (especially if they don't have a MUX Switch).  
The model I'm featuring here is not only my favorite 3060RTX but EVERYONE's favorite choice and it's been so for the past 4 years or so. You will not find a more powerful 3060RTX with the same price. Just check out what reviews have to say about it, you will not find a single complain on performance.
CPU: Core i7 – 11800H
Again it matters very little what CPU they have at this point because the GPU has so much power , the game will make little use of the CPU. Now if you still want to know the details, this model has the fastest Core i7 CPU which is even faster (for gaming at least) than the Ryzen 7 5800H. It's only superseeded by the 12th Core i7 CPU which haven't been fully deployed yet but should be here by mid-year.
---
Cheap Laptop For Sims 4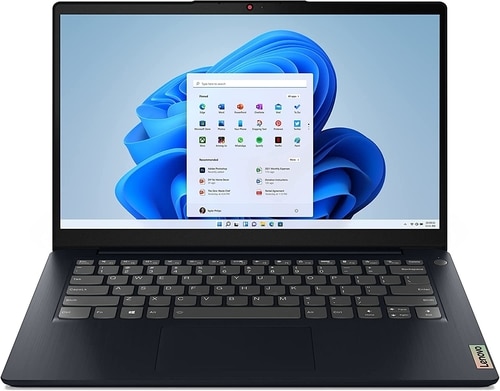 AMD Ryzen 5 5500U
  8GB RAM
  AMD Radeon 7
  256GB SSD NVMe PCIe
  14" FHD 
  3.11 lbs

  8 hours

If you're on a super low budget, I don't recommend spending money on laptops below 350$. What you want is at least a 5th gen Ryzen 3 CPU or 10th gen Core i3 CPU. 
If you go for machines that do not have the aforementioned CPUs,  the game will still be playable but be bound to crash all the time even on Laptop Mode with graphics set to low and 720p.
CPU: AMD Ryzen 5 5500U
Now if you want to be able to play expansions like Paradise or even Pets, then you're going to need at least a Core i5 or a Ryzen 5 laptop that is recent (5th/11th gen). 
GPU: Radeon Vega 7
Laptops with either of those CPUs are the only laptops that will come with integrated GPUs that resemble the power and speed of the entry level dedicated GPUS (MX350, MX450) which not only OK  fine for High graphics and Expansion packs but are also the equivalent of what's recommended on the official site (650GT GPU ~MX250).
Obviously, you'd be better off with laptops that have MX 250 / 350/ 450 GPUs but they're not so budget friendly, they're at least 600$ (NEW).
The Ryzen 5 here with the Vega 7 is only 429$ considering the fact that the Core i3/Ryzen 3 laptops are on a good day ~360$, this is a superb deal.
Note how much Ryzen 5 5500U laptops are on average (This lenovo featured here is ~420$).
Sims 3:
If you're only playing Sims 3 this works even better and you will be able to run expansions like like Ambitions, Late night and Seasons at much higher framerates.  Pets and Paradise will barely run OKAY on these kind of laptops though.
Custom Content:
Laptops with no dGPUs will struggle with CC and overheat though. You could offset this problem by upping your RAM to 16GB (this will make the iGPU work more efficiently as it will not have to fight for RAM resources with the CPU which is what usually happens when you just  have 8GB).
---
We will list official requirements here and also requirements based on laptop benchmarks found on youtube including those found on my youtube channel.
For every test, we'll tell you the average framerates, graphics settings, laptop specs and expansion pack used.
I suggest you use the posts on the side bar to learn the basics of computer specs if you are not computer savvy
Before that though…
And for the sake of completeness, let us go through the official hardware requirements for sims 4 (written for PCs) and translate it to laptop specs:
1. Minimum requirements:   
CPU: 1.8GHz Intel Core Duo. This is just a dual core CPU with ~2GHz of base clock speed for laptops. The exact laptop equivalent would be any 5th gen CPU. The modern equivalent is substantially faster: Core i3 8100U and Ryzen 3 3200U. 
GPU: Intel HD 4000+. This is an integrated GPU and approx. equal to Intel HD 6000 found on 2016 laptops. The modern 2022 equivalent is the RX Vega 3, Intel Xe found on Core i3/Ryzen 3 CPUs. 
The performance isn't the best however if you get the modern equivalent (which we'll go over much later) you'll get much higher graphics and frame rates.
2. Recommended requirements:
GPU: NVIDIA GTX 650 or better. A exact equivalent would be a MX150. The modern equivalent is a 1050GTX or a MX350/MX450.
CPU: Intel core i5 or faster, AMD Athlon X4. They're not very specific here because once you get a dedicated GPU it doesn't really matter what CPU you get most of the heavy lifting will now be processed by the GPU.
Modern equivalent would be CPUs that approach desktop performance: a 8th gen Core i5/Ryzen 5 CPU.
---
The minimum requirements assume you're going to play the base version of the game.
The recommended reqs. the modded CC and expansion packed version of the game.
Neither requirements are ideal to prevent lag/crashes though. Slightly more accurate requirements would be those posted on carl's sims 4 website.
But even then it's always better to see how the game performs through benchmarks with different specs to get a rough idea of what you need to buy.
Sims 4 Laptop Benchmarks
Here's how the game goes.
If you're on a budget and by that I mean 350-550$ you're not going to get a dedicated GPU (unless you go refurbished) for which CPU becomes the single most important spec.  So focus on the CPU benchmarks.
If you're budget is anywhere around 600$ or above, you have the option to get a dedicated GPU which will massively improve gaming performance over anything else so check out the GPU section way below.
One last point…
Frames per second measurements are taken when you zoom out of a house and start rotating in 3D to build/interact with the character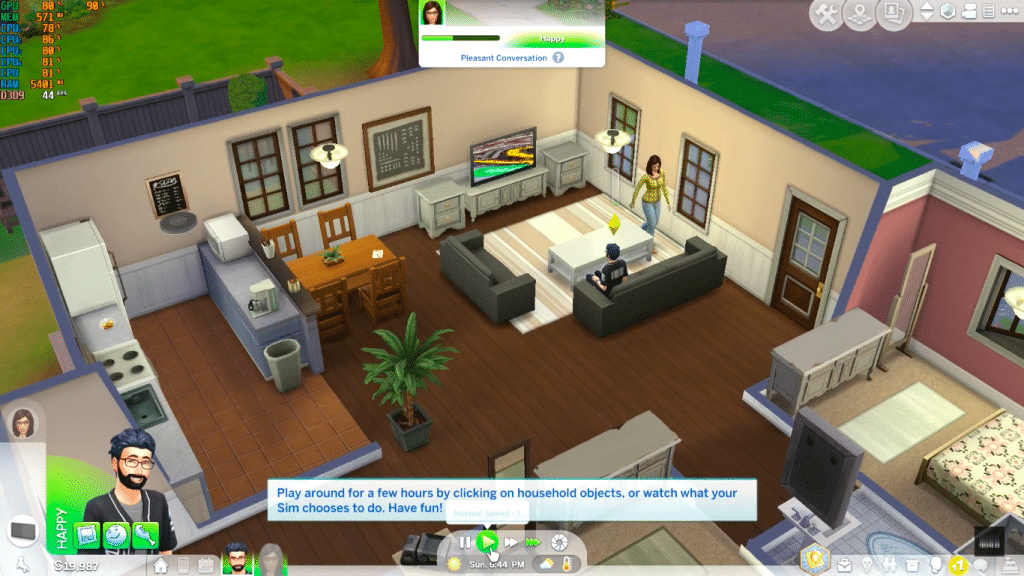 This is where the game is more likely to crash so decent and  stable frame rates here are way more important.
CPU
Before we get to the benchmarks. Here's a little tip.
The Sims 4 is one of the few "multithreaded" games out there which means more cores = better performance = less chances of crashing
Keep that in mind but that basically means it's always best to keep it recent and modern (modern CPUs have around +2 more cores on avg).
| | | | | | | | | |
| --- | --- | --- | --- | --- | --- | --- | --- | --- |
| CPU | RAM | FPS | Settings | Laptop Mode | View D. | Resolution | Exp Packs | Youtube |
| Ryzen 3 3200U | 8GB | 35 | Medium | OFF | Low | 1080p | YES | Techieasy |
| Ryzen 3 4300U | 8GB | 15 | Ultra | OFF | High | 1080p | YES | CRSTNBENCH |
| Ryzen 5 3500U | 8GB | 35 | Medium | OFF | Medium | 1080p | YES | TheTechGamer |
| Ryzen 5 5500U | 8GB | 40 | Medium | OFF | Low | 1080p | YES | Noteb |
| Ryzen 5 5500U | 16GB | 82 | Medium | OFF | Low | 1080p | YES | Noteb |
Most of these benchmarks have a sort of light expansion pack like "Seasons" and "Into the Future".
Something like Pets or Paradise will substantially reduce frame rates (10-20fps less).
| | | | | | | | | |
| --- | --- | --- | --- | --- | --- | --- | --- | --- |
| CPU | RAM | FPS | Settings | Laptop Mode | View D. | Resolution | Exp Pack | Youtube |
| Core i3 8100U | 8GB | 45 | Medium | OFF | High | 768p | YES | Nad Noddy |
| Core i3 10100U | 16GB | 100 | Low | ON | Low | 1080p | YES | Harold |
| Core i5 1035G4 | 4GB | 37 | Medium | OFF | High | 1080p | YES | Technoriales |
| Core i5 1135G7 | 12GB | 81 | Medium | OFF | High | 1080p | YES | Noteb |
| Core i5 1135G7 | 16GB | 40 | Ultra | OFF | Ultra | 1080p | YES | CRSTNBENCH |
A few conclusions we can draw:
Core i5/Ryzen 5 laptops work OK on ultra settings w/ 16GB RAM and will definitely rock on medium/low settings with light expansion packs. It is definitely risky as the addition of expasion packs will lower framerates and make it likely to crash.
The reason why Ryzen 5/Core i5 laptops vastly outperform Core i3/Ryzen 3 laptops is because the former ones have better iGPUs by default: RX Vega 8, Intel Xe (full version) which perform pretty close to the 650GTX recommended dedicated GPU or the modern laptop equivalent: MX250.
The addition of extra RAM beyond 8GB(12GB,16GB) has a huge impact on frame rates regardless of what CPU is being used.
This is because the integrated GPUs do not have "dedicated RAM" to work with so they'll take RAM away from the CPU which takes a toll on CPU performance and lowers overall hardware resources for the game and all the stuff running in the background.
Laptop Mode works wonders on Core i3/Ryzen 3 laptops even those made three years ago
Obviously, Core i3/Ryzen 3 Laptops cannot be used for high/ultra settings but Core i3/Ryzen 3 laptops output nice and stable framerates on low/laptop mode/768p resolution.
What about Ryzen 7 or Core i7 CPUs?
Laptop with these CPUs cost over 600$ for which you might as well go ahead and buy ANY laptop with a dedicated GPU as like we said before, dGPUs are far more determinant than CPUs.
GPU
How to tell? Integrated vs Dedicated GPU
Integrated GPUs are those found on any of the CPUs (or its variants) shown above.
Intel Xe , Intel UHD, Intel HD. RX Vega 3 , 5 , 7 , etc
Pretty much that doesn't say "Radeon" or "NVIDIA" it's integrated.
Dedicated GPU
[ScrollableTable]
| | | | |
| --- | --- | --- | --- |
| NVIDIA | Cores | vRAM | Speed |
| MX150 | 384 | 2GB | 1532 |
| MX250 | 384 | 2GB | 1582 |
| MX230 | 256 | 2GB | 1519 |
| MX350 | 640 | 2GB | 1354 |
| MX450 | 896 | 2GB | 1580 |
| 1050 | 640 | 2GB-4GB | 1493 |
| 1050Ti | 768 | 4GB | 1620 |
| 1650 | 1024 | 4GB | 1560 |
| 1060 | 1280 | 6GB | 1670 |
| 1660 Ti | 1536 | 6GB | 1590 |
| 1070 | 2048 | 8GB | 1645 |
| 3050Ti | 2560 | 4GB | 1485 |
| 2060 | 1,920 | 6GB | 1680 |
| 1080 | 2560 | 8GB | 1733 |
| 2070 | 2304 | 8GB | 1620  |
| 2080 | 2944 | 8GB | 1710 |
| 3060 | 3584 | 8GB | 1780 |
| 3070 | 5120 | 8GB | 1620 |
| 3080 | 6144 | 16GB | 1710 |
| 3070Ti | 5888  | 8GB | 1485 |
| 3080Ti | 7424 | 16GB | 1590 |
[/ScrollableTable]
| | | | | |
| --- | --- | --- | --- | --- |
| AMD Radeon | Shaders | vRAM | Speed | Equivalent |
| RX 555X | 768 | 2GB | 855  | MX150/MX250 |
| RX 540 | 512 | 4GB | 1219 | ~950M |
| RX 550 | 640 | 4GB | 1287 – 1476 | +950M |
| RX 560X | 1024 | 4GB | 1172 – 1275 | 1050GTX |
| RX 580 | 1536 | 6GB | 1077 | ~1060GTX |
| RX 5500M | 1408  | 8GB  | 1327-1645  | ~1660Ti  |
| RX 6700S | 2304 | 10GB | 1890 | ~3060RTX (Low power) |
| RX 6800S | 2048  | 12GB | 1975 | ~3070RTX(Low power) |
Sims 4 GPU BenchMarks – Laptop
The following benchmarks will divide GPU by groups according to their color as outlined in the table. All benchmarks here are run on 1080p resolution with at least one expansion pack like Seasons.
Entry level GPUs: MX150, MX250, MX230
| | | | | | | |
| --- | --- | --- | --- | --- | --- | --- |
| GPU | CPU | RAM | FPS | Graphics | Resolution | Youtube |
| MX150 | i5 8250U | 8GB | 35 | High | 1080p | Felipe QJ13 |
All three GPUs: MX250 and MX230 (including the AMD Equivalent) perform more or less the same as the MX150 so this one benchmark becomes superuseful to get an idea of their performance.
Notice how the MX150 performs just as well as any AMD Ryzen 5/Core i5 CPU that's because the MX150 and its partners here (MX250…MX230..RX 555X) aren't really that much faster than iGPUs found on Ryzen 5/Core i5 laptops.
Entry level GPUs 2 : MX350, MX450, 1050GTX
MX350 is actually substantially slower than the MX450 and 1050GTX which are equivalent yet it's a lot closer to these two than MX250 is.
| | | | | | |
| --- | --- | --- | --- | --- | --- |
| GPU | CPU | FPS | Graphics | Expansion | Channel |
| 1050GTX | i5 7300HQ | 50 | Ultra | ???? | Framerated |
Now 50 at ultra may be kind of dissapointing considering the fact that this is a modern GTX laptop GPU but remember the benchmarks here are taken at a point where the game becomes more hardware demanding.
You can expect significantly higher framerates with a MX450 on a laptop because not only is the MX450 ~20% faster but also usually paired with a more recent (thus faster) Core i5 (Core i5 10100U/Core i5 11537G).
Mainstream GPU: 1050Ti, 1650GTX, 1060GTX
| | | | | | | |
| --- | --- | --- | --- | --- | --- | --- |
| GPU | CPU | FPS | Settings | Expansion | Channel | Instance |
| GTX 1050Ti | Core i5 8300H | ~85 | Ultra | ??? | Framerated | |
| GTX 1650 | Core i5 9300H | ~147 | Ultra | Seasons | Laptopstudy | Building |
| GTX 1650 | Ryzen 5 4600H | ~100 | Ultra | Seasons | Laptopstudy | |
| GTX 1650 | Core i5 10300H | ~65 | Ultra | ??? | Tabeneru | Party |
I highly recommend you get any of these three cards: 1060GTX, 1650 and 1050Ti. Especially the 1650GTX because the other two are kind of old and ironically they might be more expensive than the newer 1650GTX. Regardless all these three can run the game at ultra setings with all expansion packs. I haven't tested for mods but I've come across people claiming they can still have hundreds of mods and still run the game at high.
Anyways…notice how my benchmarks show much better performances (especially with the Core i5 9300H). This is because some laptops completely disable their iGPUs which makes the dedicated GPU take over and do all the work, since the dGPUs are several time faster the performance gain is huge. That doesn't mean the Ryzen 5 4600H doesn't use the dGPU, it does, however it shares the workloard with the iGPU and you don't want that. 
Mid-Range GPU: 3050Ti, 2060RTX, 1660Ti
| | | | | | | |
| --- | --- | --- | --- | --- | --- | --- |
| GPU | CPU | FPS | Graphics | Expansion | Channel | Instance |
| 3050Ti | Ryzen 7 5800H | ~120fps | Ultra | ??? | XABREX ID |   |
All of these cards will have basically the same performance for MOST games. So luckily we can still find a few benchmarks of the 3050Ti to get us an idea of what the game will look like.
Now some of you may be reluctant to believe that "The 1660Ti is definitely faster. You don't know what you're talking about". I've run several benchmarks and check out hundreds of youtube videos and I know some of these have more 'vRAM" and that's why I said "MOST" games. Sims 4 isn't a game that demands a lot of vRAM unless you zoom out of the house excessively.
Anyways…do I recommend the 3050Ti? I would say a resounding YES. They're only slightly more expensive than 1650GTX laptops (as I show you in the first few laptops in the last section) and they will at least hit 120fps on Ultra and once you pair that with a 120Hz display you'll get the smoothest gaming experience withi the game.
High Mid-Range GPUs: 3060RTX, 2070RTX
| | | | | | | |
| --- | --- | --- | --- | --- | --- | --- |
| GPU | CPU | FPS | Graphics | Expansion | Channel | Instance |
| 3060RTX | Ryzen 7 5800H | 80 | Ultra | Seasons | CTechyI | |
These are the newest "mid-range" GPUs and my opinion is that they're risky to buy and probably unnecessarily too powerful for this game.
Notice how worse the 3060RTX laptop above performs compared to the 3050Ti and even the 1650GTX. The reason is that most laptops with a 3060RTX do not operate at full power, they are "nerfed" to make sure temperatures do not go to dangerous levels as they will melt.
Even if you manage to find a 3060RTX laptop with a great cooling system running at full power (130W, the above is running at 95W),  there's really no advantage over the 3050Ti, 1650GTX because the latter two already hit super high framerates at ultra.
I will stop here because and stop talking about dGPUs because I don't think it's a good idea to go for the high end GPUs unless you're going to play other games at 1440p,4k resolutions
RAM
How much RAM Do you need?
That depends.
4GB : Minimum Requirement
This is the minimum requirement but in no way is it going to be enough. The reason is that virtually every Windows machine will need at least 3.5GB to run the operating system (Windows 10 or Windows 11) properly leaving you with just 0.5GB RAM for any other background process.
8GB
This is the bare minimum for any game today because most take at least 1GB of RAM. Most laptops will come with 8GB RAM (if you're spending over 450$), if you're spending something around 350-450$ so you can run the game in laptop mode at low settings, you will still need at least this much although it'd be best for you to get 12GB or even 16GB RAM.
12GB to 16GB RAM: Integrated GPUs
You've already seen how much faster the game runs on laptops with integrated GPUs that have 12GB or 16GB RAM. I already explained why but in case you did not read that section it's basically giving the iGPU "extra RAM" to process images.  Note: this only applies to laptops w/ iGPUs, if you have a dedicated GPU having more than 8GB RAM becomes kind of useless.
If you're running the game withi tons of mods then there's more reason to get 12-16GB RAM. They will require additional hardware resources
If you've got a dedicated GPU, then there's almost no performance gain once you have 8GB RAM
Dual-Channel
I'm sure you've aware of what dual-channel is. Basically. it's making sure whatever RAM size you've got on a laptop is made out of two RAM sticks.
8GB RAM? = x4 GB RAM sticks.
16GB RAM? = x8 GB RAM sticks.
This makes your CPU more efficient at reading data and you get a 5-10 fps. 
This is not nearly as important as having 16GB RAM if you have an iGPU. If you've got a dedicated GPU, then you will find making your RAM dual-channel more useful than having 16GB.
Storage
Size: Expansion Packs
Storage size is only a big problem if you want to have several expansion packs. The most recent expansions packs will take ~18GB   Pets will take 42GB.

Older ones will take much less though: 

Get To Work: 3GB (14GB with Sims 4)
Get Together: 3GB (14GB with Sims 4) 
City Living: 3GB (14GB with Sims 4) 
Seasons: 18GB (32GB w/ Sims 4)
Island Living: 18GB (32B w/ Sims 4)
University: 18GB (32GB w/ Sims 4
Pets: 18GB (32GB w/ Sims 4)

128GB: Budget laptops under 500$ will sometimes have just 128GB. You're probably going to have 50GB reserved for Windows 10 and other applications like MS Office (~65GB in total), that means you're only going to have space for two of the big expansion packs (20-40GB each).  
+256GB:  Most gaming laptops have this much and this is enough for all eleven expansion packs. Custom Content and Mods will take some space but not nearly as much as expansion packs.
Type: SSD vs HDD
Solid State Drives are standard these days. They're a must if you're playing Sims 4 with a heavy expansion pack like Pets IF you want the game to load quickly and Windows to start quickly. They aren't necessarily going to increase framerates or settings, it's just going to help things load faster.
Although  virtually all modern laptops come with SSDs  there are a few budget laptops with HDDs. Just double check you're getting a SSD for storage( if you can't buy a laptop with an SSD, just replace the HDD later).
FAQ: 
Q: Can Sims 4 Run on a MacBook Air?
Yes, Sims 4 will run on virtually every MacBook Air. I've got a 2015 MacBook Air with me (11") and it runs OKAY. However, expansions packs (one of the big ones we just went over) will slow down performance severely, basically unplayable. If you've got a 2017 MacBook Air or the 2019 or even better the 2020 M1 MacBook Air, you bet you can run Sims 4 with something like Pets (my 2015 Model barely made it). 
Q: Can Sims 4 Run on a MacBook Pro ? 
Any MacBook Pro from 2015 onwards should run Sims 4 perfectly fine. The best MacBook Pro would be the 2019 MacBook Pro though because it has a 4GB vRAM dedicated GPU: Radeon Pro 5500M. 
The M1 MacBook Pro isn't faster than the 2019 16" MacBook Pro.
What's important is that as long as you adjust settings even the oldest MacBook Pro can run the game with expansion packs:
Q: What is the best laptop to play the Sims 2 ? or Sims 1?
Any modern laptop even those 350$ budget laptops with Ryzen 3 and Core i3 should blaze through both of these versions because textures and graphics are nothign compared to what the current version has. However, there's a small caveat. Those versions were made so long ago they may not be compatible with the hardware found on modern laptops. They would run best on older systems as the game will have a much easier time recognizing hardware. It's a matter of trial and error.
Q: What is the best laptop to play the Sims 3?
Playing Sims 3 on a laptop is all about finding what graphics cards are compatible with Sims 3.
Just buying a modern laptop with a recent dGPU like every website claims doesn't guarantee the game will run. 


So there are three ways to find a laptop for sims 3:
Here's the real caveat with Sims 3 though:
–  Even if you find a compatible and great computer for the game, it will not run the game perfectly. This version of the Sims 3 is very prone to constant crashing and making your files corrupt. Many Simmers just deal with it though (it just means saving your progress more frequently).
If you still want to play Sims 3 after knowing this, make sure you do the following: 
Disable vertical sync throug the graphics card control panel (FPS can go nuts on new comptuers if you don't)

Use mods online such as Naars that will help with some of the problems the game has. 

 
Q: How much Storage do I need for the Sims 4 ? 
The base game will take 20GB. The heavier and coolest expansion packs like Pets , Paradise and University will take an additiona 20GB each. So you're looking at about 80GB for three of the biggest expansions packs.
The older and more simpler expansions packs will take no more than 5GB each.
256GB should be plenty for the game all its expansion packs. This includes Windows, Custom Content , Mods, Saved Files,etc. All the calculations are shown in the Storage section above.  
Comments?
I am aware this may not be entirely clear for those are not acquianted with computer tech.
So if you have any comments, suggestions, questions about a laptop you've come across or you think it can fit with our best laptop for sims 4 list. Please let us know in the comments below.