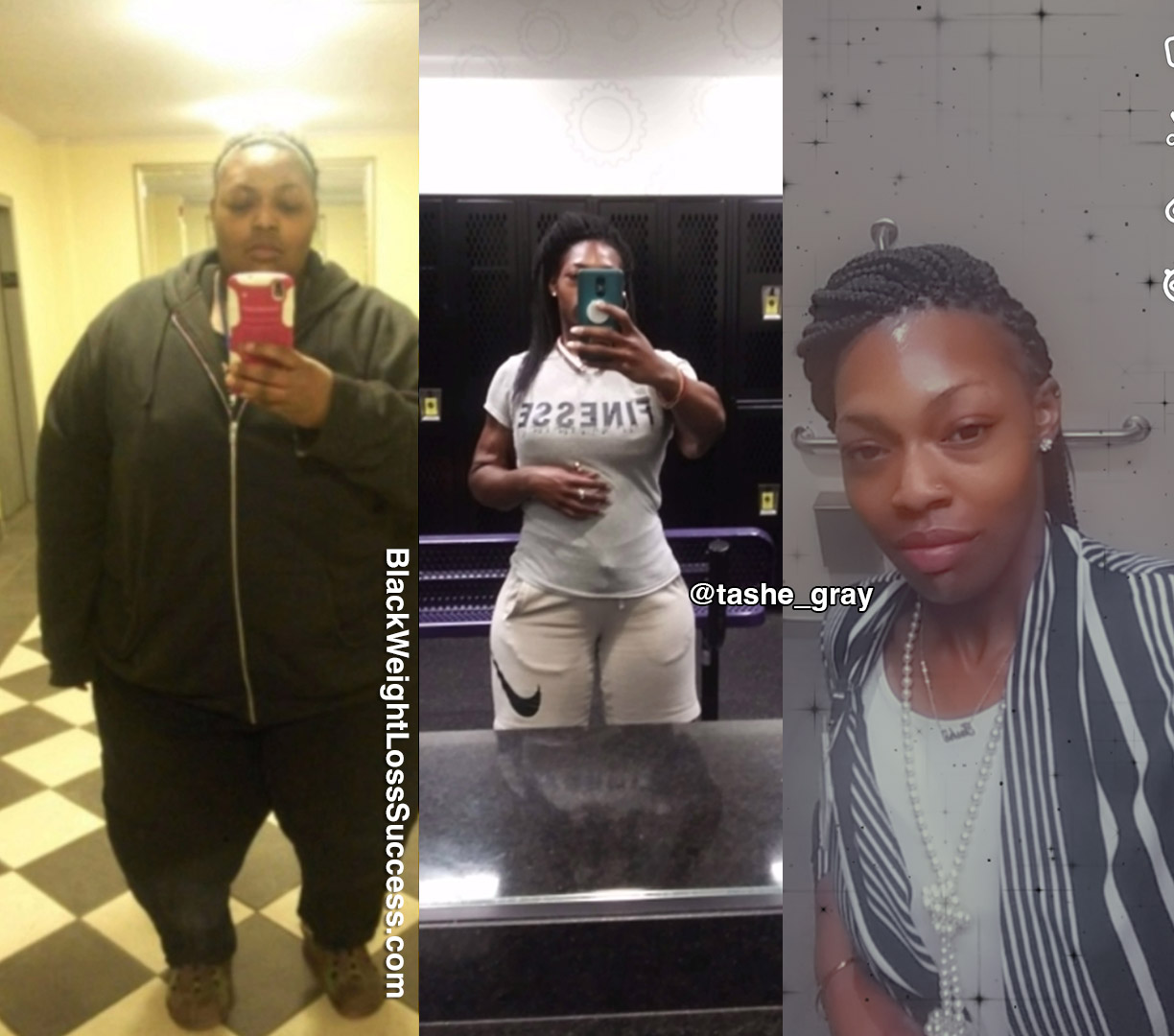 Transformation of the Day: Tashe' lost 405 pounds. She completely changed her lifestyle, overcoming food addiction and a family history of obesity. She opted to have Gastric Bypass surgery in 2017, and she shared with us how she has transformed mentally as well as physically.
I struggled with food addiction and obesity my whole life. Obesity runs in my family. I had Gastric Bypass surgery in May 2017. I paid for bariatric surgery in cash with my own money. My highest weight was 600 pounds, my surgery weight was 499 pounds, and my lowest weight was 195 pounds. I lost 405 pounds. 
Losing weight has changed my life completely! I want to share my story with the world. I want to help educate the world on how mental health and physical health collide. I work two jobs to support myself. In addition to working two jobs, I am also a certified mental health life coach, health coach, financial advisor, and content creator. I offer all the services that I provide for free. I feel that it's not about the money. It's about helping the world improve their mental and physical one human being at a time.  
What was your motivation? What inspired you to keep going, even when you wanted to give up?
A few things motivate me to keep going on days when I want to give up. First, being a role model to my 13 nieces and nephews motivates me highly. I want to show them daily that you can achieve anything thru the art of hard work. 
Another thing that motivates me is maintaining a healthy mindset. I know the dark place I go to when I fall off my diet. So staying on track mentally helps me stay on track physically. But, most importantly, what motivates me every second of every day is just simply never wanting to go back to the obese, unhappy life that I used to live.
How did you change your eating habits after surgery?
Along with intermittent fasting, I stopped eating a lot of sweets (cake, pies, ice cream). I stopped drinking soda. I only consume high-protein, low-carb protein shakes, 0 zero drinks, and apple cider vinegar water. I don't eat much bread and try only to eat whole grains. 
I live a super busy lifestyle now, so I meal prep each week. My meal prep typically consists of high-protein meals; meat, veggies, boiled eggs, beans, real cheese, and rice. I try to get the recommended 60 grams or more of protein a day.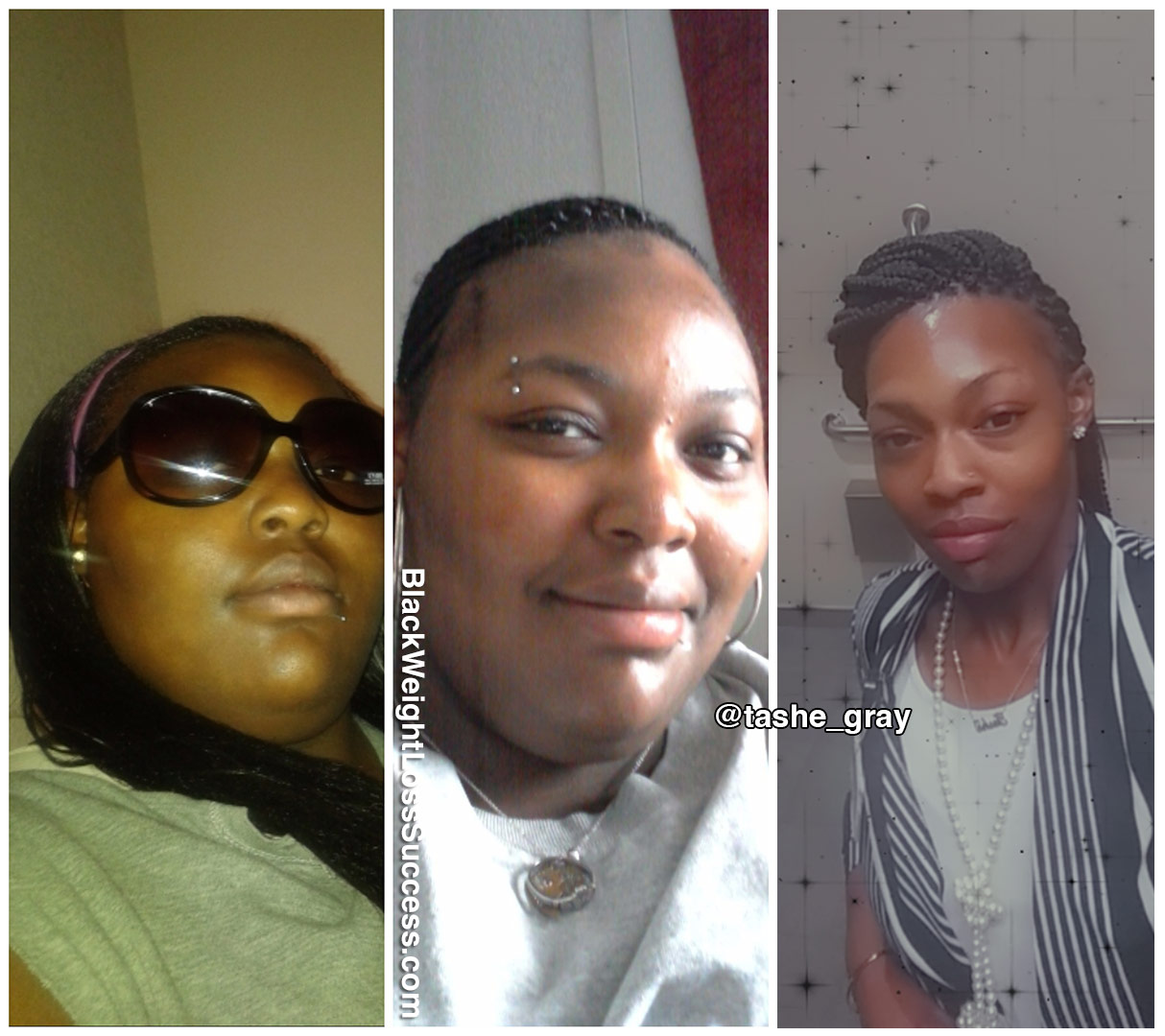 What did your workout routine consist of? How many days a week did you work out?
I worked out every day. I worked out twice a day some days. I lift a lot of weights, jump rope, and do yoga. I have a lot of muscle mass. I did muscle building, and cardio exercises with every workout routine. I also get plenty of exercise as a part-time restaurant server. It is several hours of consistent walking and carrying heavy plates.  
What is your current weight?
My current weight is 220 pounds. (majority muscle)
What is your height?
I'm 5'7
What is the biggest lesson you've learned so far?
You must stay mentally strong! Your body will do what your mind tells it. Your goal if life must be significant to you, or you will not have any motivation to reach it   
What advice would you like to share with women who want to lose weight?
First, identify what your goal is. Secondly, identify the triggers that cause you to fall off track. Lastly, separate, divide and conquer. Reach out for help from support groups if needed.  
TIKTOK, INSTAGRAM, TWITTER, SNAPCHAT: @tashe_gray
YouTube: Tashe' Gray