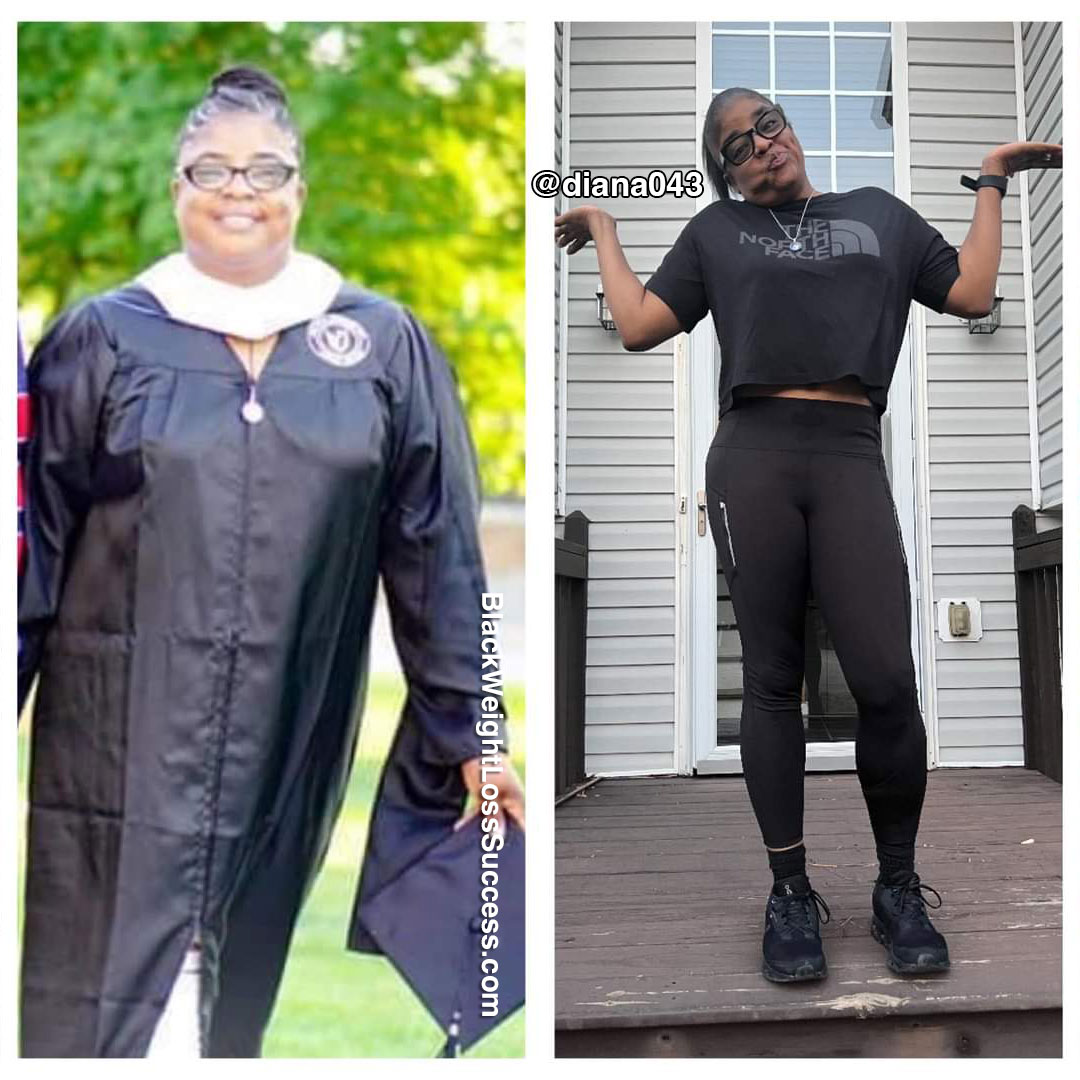 Transformation of the Day: Sophia lost 56 pounds. Her four sons are her motivation. Years of battling Thyroid Disease led to emotional eating and Diabetes. After she suffered a heart attack in 2020, she knew it was time to change her lifestyle. She used Gastric Sleeve surgery as a tool to help her transform.
What is your motivation? What inspires you to keep going on the days you feel like giving up?
My motivation is my four sons. On the days when I wanted to give up on myself, I looked at my four sons and realized I had to fight for them. I did not want my sons to grow up without their mother. I knew if I did not make a change, I wouldn't be around to see them get married and have kids of their own someday. 
For over 19 years, I have battled Thyroid Disease, which led to weight gain. After years of adjusting my medication, my levels finally leveled out. However, I had gained over 40 pounds before my doctors got it right. Years of battling Thyroid Disease and becoming an emotional eater led me down the road of becoming a Type 2 Diabetic. Having family members who've had feet and legs taken off due to complications of Diabetes, I knew I did not want that for myself or my family. 
In 2020, I suffered a heart attack, and while on the operating table, I had a stroke that left me with double vision and weakness on the left side of my body. It happened two years after I became a caregiver to my mother (who was diagnosed with Alzheimer's 14 years prior). I knew I had to change my lifestyle because I didn't want to put my sons in the position of having to be my caregiver because of my poor lifestyle habits. 
After my heart attack in 2020, I discovered that I have four more blocked arteries. My doctors are watching and praying that with the weight loss and the lifestyle change, I will not have to undergo another heart surgery.
My whole motivation comes from all sides of me. There are so many pieces to my puzzle. But I must thank God for allowing me another chance to get it right. I came so close to losing my life two years ago that I decided to change my life to ensure my sons would not be without their mother.
Is weight loss surgery part of your journey?
I started my weight loss program one month after my mother's death in April 2021. My Gastric Sleeve surgery was on 12/12/2021. It has taken me four a little under a year to get to my current weight. I went through the Northeast Georgia bariatric group that offered non-surgical and surgical weight loss options. 
How did you change your eating habits?
I started to see a nutritionist to help me understand what I was putting in my body, the good, bad, and the ugly. I began by learning not to drink while I was eating, forcing me to chew my food one bite at a time. I also had to stop drinking sodas and eating chips, cookies, and candy. 
I started eating more veggies and fruits and eating smaller meals. Instead of sodas and juice, I turned to water. If I wanted flavor, I add zero calories mixers such as Crystal Light to my water to get me over the hump of wanting a soda. 
What is your workout routine?
I worked out four to five days a week, doing boot camp classes and walking up to four miles a day.
Starting weight/Current weight
My starting weight was 235 pounds. My current weight is 179 pounds.
What is your height?
My height is 5'7″.
What is the biggest lesson you've learned so far?
The biggest lesson I have learned is self-love. If you do not have self-love, you're empty with no purpose. Without a purpose, you have no reason to live a healthy lifestyle.
What advice would you like to share with women who want to lose weight?
To lose weight is not an easy journey, but if you can withstand all of the obstacles that lay in your way, victory is at the end. The only thing that matters to anyone who is thinking about losing weight is the benefits that come along with weight loss, such as years added on to your life and being able to enjoy the life you have. 
Instagram: @diana043