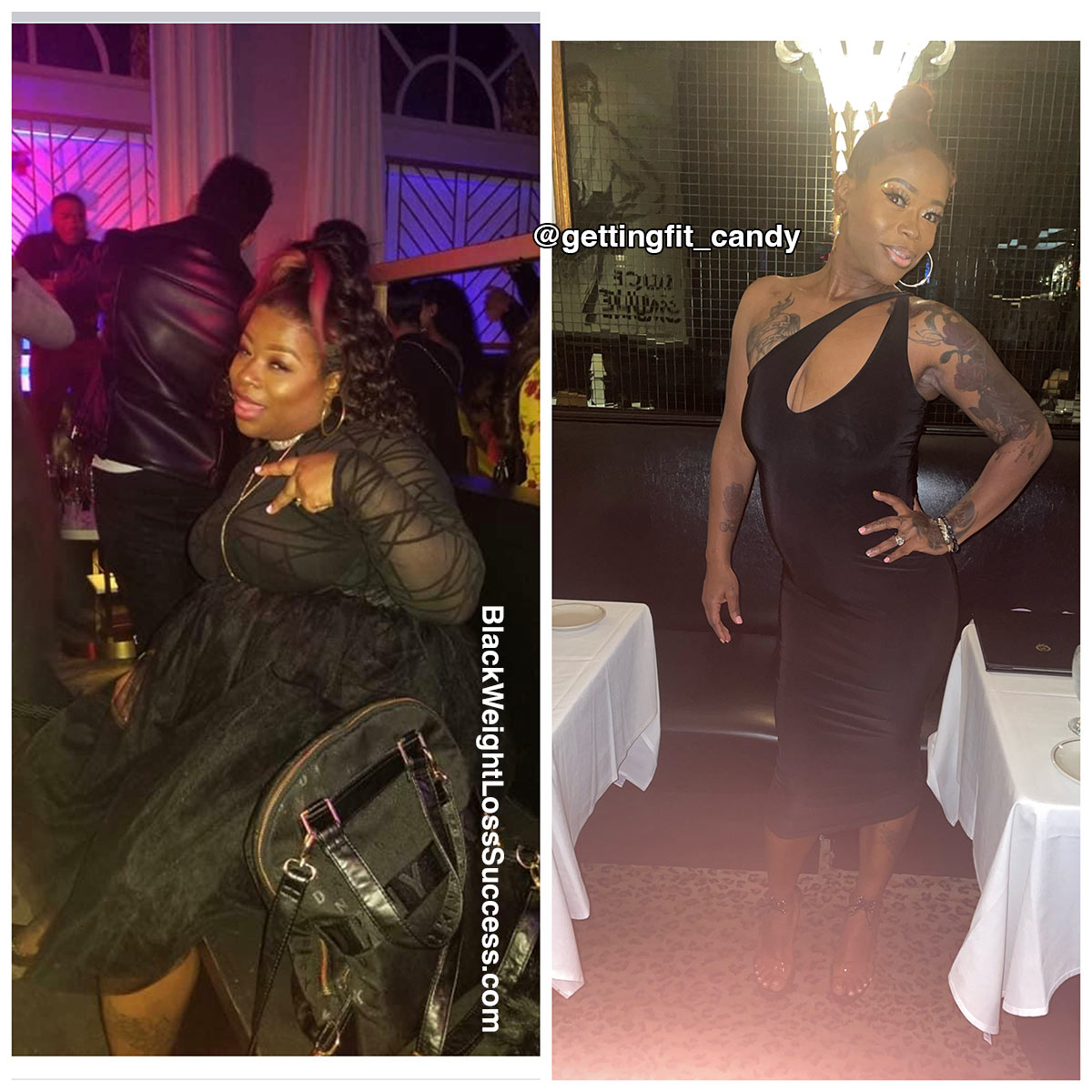 Transformation of the Day: Sandra lost 95 pounds with healthy eating habits and exercise. Her journey began after she was diagnosed with pre-diabetes and started experiencing health issues. After adopting a new healthy lifestyle, she no longer has blood sugar issues, and she feels great mentally and physically.
What was your motivation? What inspired you to keep going, even when you wanted to give up?My health was my motivation and what kept me inspired. After my doctor told me I was pre-diabetic, I knew I had to get my health under control. I was developing many health issues that were starting to take a toll on my body. 
After getting healthy, 90% of the medical problems I was experiencing were no longer an issue. After going to my doctor, I no longer needed to test my sugar level. I was determined never to have to deal with those issues again. I never felt so great mentally and physically, and that was the motivation I needed to keep pushing and not give up.
How did you change your eating habits? 
I started by limiting my starch intake. I stopped eating sweets, rice, and bread. I also quit drinking soda and juice. I would substitute white rice for healthier options like cauliflower rice. 
I did not use any plans or programs. I found out that it did not work for me. I knew I wanted to eat the foods I love, so I started to find a healthier way to cook the foods I love. I stopped cooking my meals in fatty oils and started using more nutritious cooking oil. 
I stopped eating out and began baking my food or air frying my meats. I stopped seasoning my food with a lot of salt and started using fresh herbs. 
What did your workout routine consist of? How many days a week did you work out?
My workout routine consisted of Bodywerk. It's very high-intensity cardio, twerking, and dancing. After losing weight, I started strength training. I now work out between 4-5 days a week and sometimes twice a day.
What was your starting weight? What is your current weight?
My starting weight was about 230 pounds. My current weight now is 135 pounds.
What is your height?
I am 5'2″.
When did you start your journey? How long did your transformation take?
I started my fitness journey in May 2021. My transformation took about a year, but I wouldn't put a time limit on my transformation since I still have work to do, and it is now a lifestyle.
Is weight loss surgery part of your journey?
I did not have any surgery. Instead, my weight loss was due to the new lifestyle I adopted: healthy eating and working out.
What is the biggest lesson you've learned so far?
I've learned that you have to do what works best for you. I also learned that to achieve the body I wanted. I had to change my mindset. Your body won't go where your mind won't take you.
What advice would you like to share with women who want to lose weight?
Do what works best for you! Listen to what your body is telling you. Don't focus on the scale as much because the scale can become your enemy. To change your body, you have to change your mindset. Stay focused. Stay humble. Stay dedicated.
Instagram: @gettingfit_candy