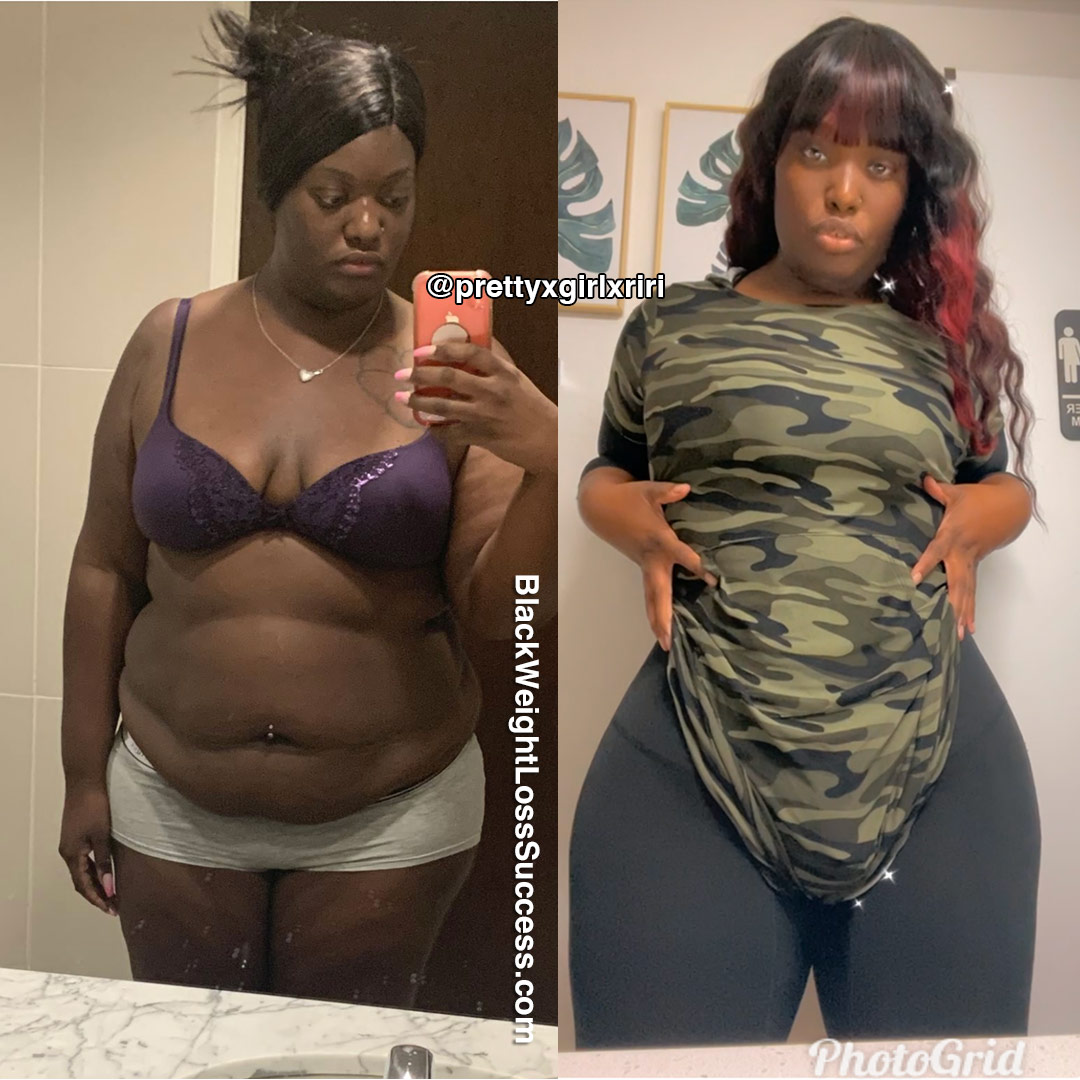 Transformation of the Day: Riana lost 66 pounds. Because she has insulin resistance and PCOS, she decided to seek out information and guidance that could address her health as well as weight loss. She found an eating style and a workout routine that she could truly commit to and got great results.
What was your motivation? What inspired you to keep going, even when you wanted to give up?
My motivation was God, my family, and my desire to live a happier life.
How did you change your eating habits?
I went to an obesity clinic for help. I have insulin resistance and PCOS, so my go-to is a low-carb, semi Keto eating style.
What did your workout routine consist of? How often did you work out?
I worked out 2-3 times a week utilizing Youtube workout videos. My workouts consisted of dancing or HIIT bodyweight exercises. However, due to PCOS, I had to change to slow and weighted exercises.
What was your starting weight? What is your current weight?
My starting weight was 303 pounds, and my current weight is 237 pounds.
What is your height?
I'm 5'10".
When did you start your journey? How long did your transformation take?
My journey began in February 2021, and it took about a year and a few months.
What is the biggest lesson you've learned so far?
Your mouth is truly powerful. You speak, and it happens. So, use it positively.
What advice do you have for women who want to lose weight?
PRAY, don't give up, find a support system, join a weight loss clinic, and eliminate toxic evil people from your life. Also, check your hormones and labs. Look for a doctor who cares about you and who has the willingness to help. 
Instagram / Tik Tok: @prettyxgirlxriri