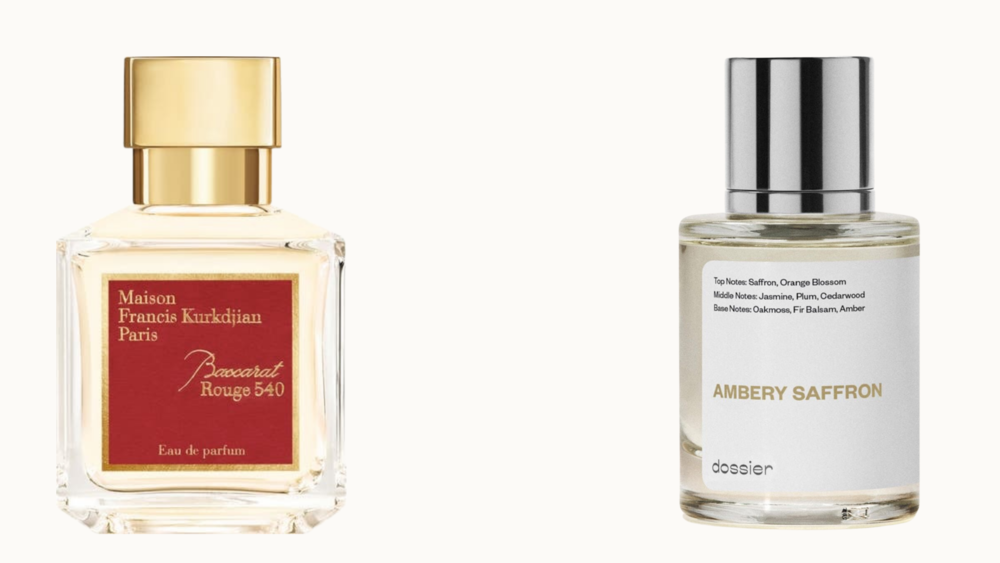 Fragrance is having a major moment right now, just ask fragrance expert Funmi Monet who has skyrocketed in popularity sharing fragrance reviews and tips on TikTok.
Monet reviews dozes of perfumes, but the one she gets the most compliments on is her own, Exalte by Funmi Monet ($250) which launched February 2022. The bold, feminine scent is unique and long-lasting, featuring notes of warm, creamy amber vanilla with Turkish rose. As for fragrance trends, Monet thinks gourmand fragrances (ones with synthetic edible notes) will continue to be mainstream and predicts hibiscus centered scents and fruity, peach notes will rise in popularity.
When it comes to fragrance dupes Monet says, "it's always possible to create a dupe for perfume if it is strictly the scent that you are desiring." Which is great news for those of us who want to smell luxurious on a budget. However, she notes that "cheaper formulas are missing the smoothness, longevity, or even performance of the original scent." If you're in search of have a luxury fragrance, but don't have a designer budget, keep reading.
The famous Maison Francis Kurkjian Baccarat Rouge 540 will cost you a pretty penny (32,500 pennies to be exact), but if you're looking for a doppelgänger without the designer price tag, you can snag Ambery Saffron by Dossier for only $49. The fruity, floral gourmand fragrances are both recognized by their top notes of Saffron and Orange Blossom. Ambery Saffron lacks the staying power of Baccarat Rouge, but for five times less, it's a pretty close dupe.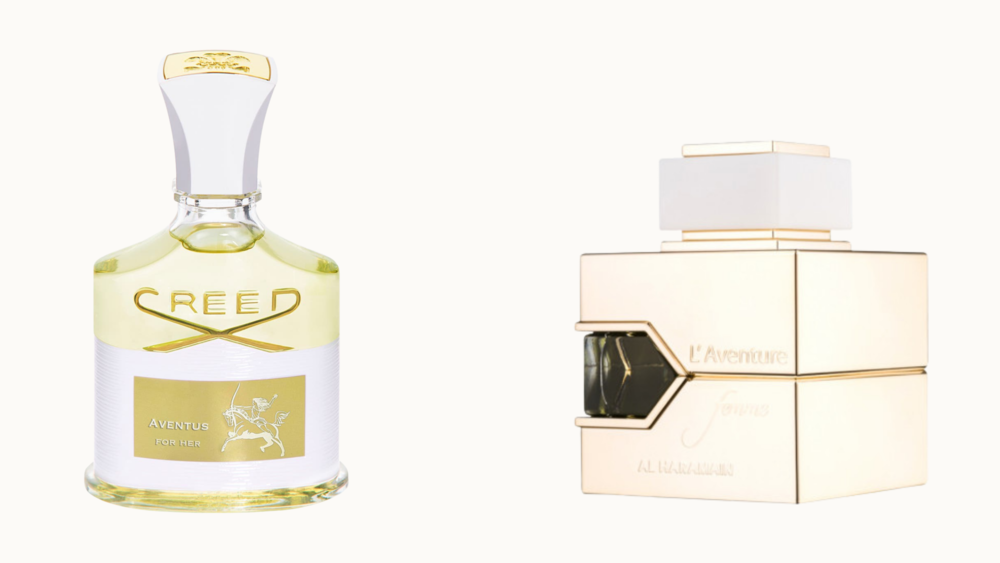 Monet's favorite dupe for the ultra-pricey Aventus for Her is Al Haramin L'Aventure Femme. Both fragrances are fresh and floral with notes of Bergamot and musk.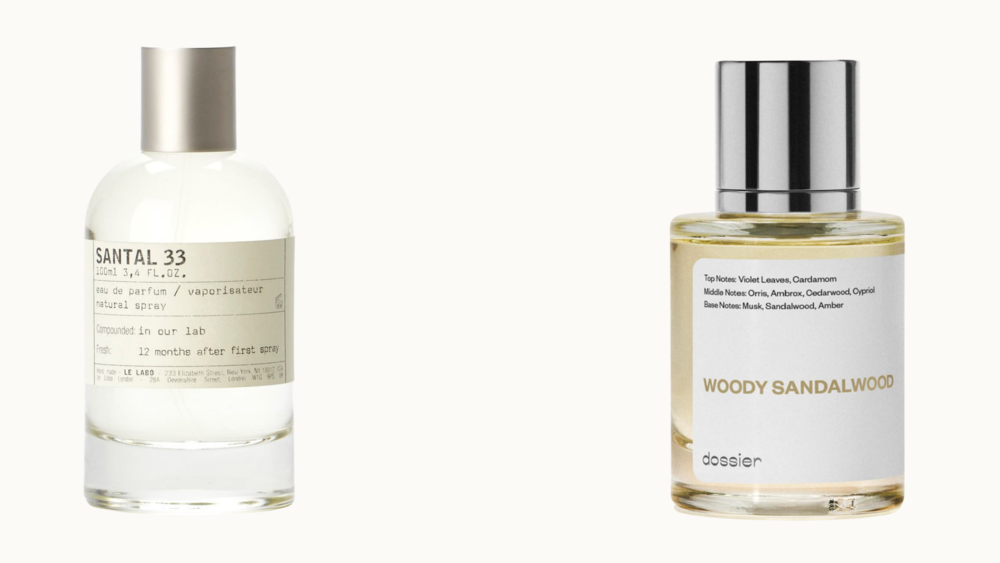 Dossier's Woody Sandalwood is a perfect dupe for the stunning Le Labo Santal 33 which is typically priced at $289. Much like the latter, Dossier's dupe features notes of violet, cardamom, and sandalwood.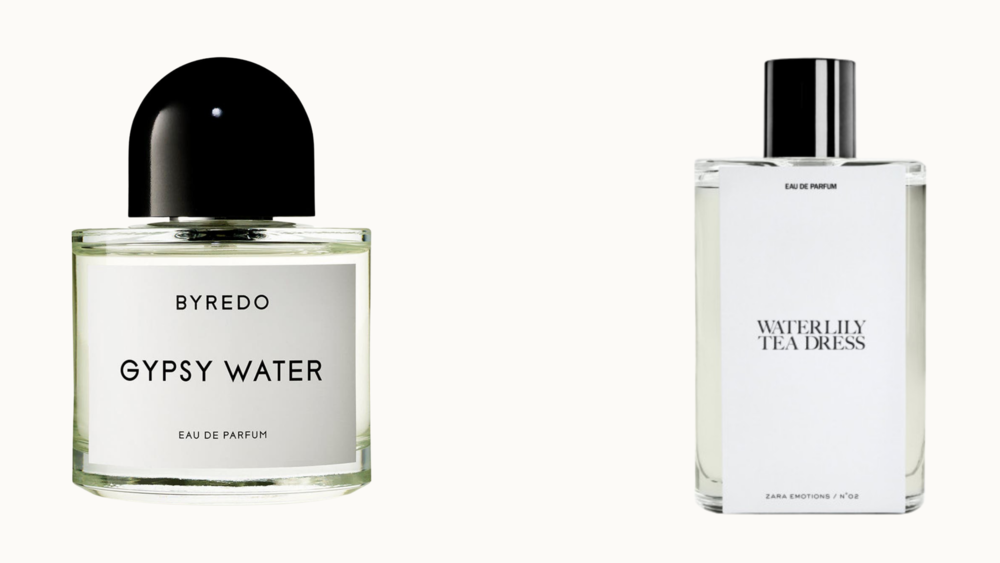 If you love clean and fresh scents, Zara's Waterlily Tea Dress is said to be the perfect dupe for Byredo's Gypsy Water, thanks to their shared notes of Vert De Bergamot, spearmint, and musk.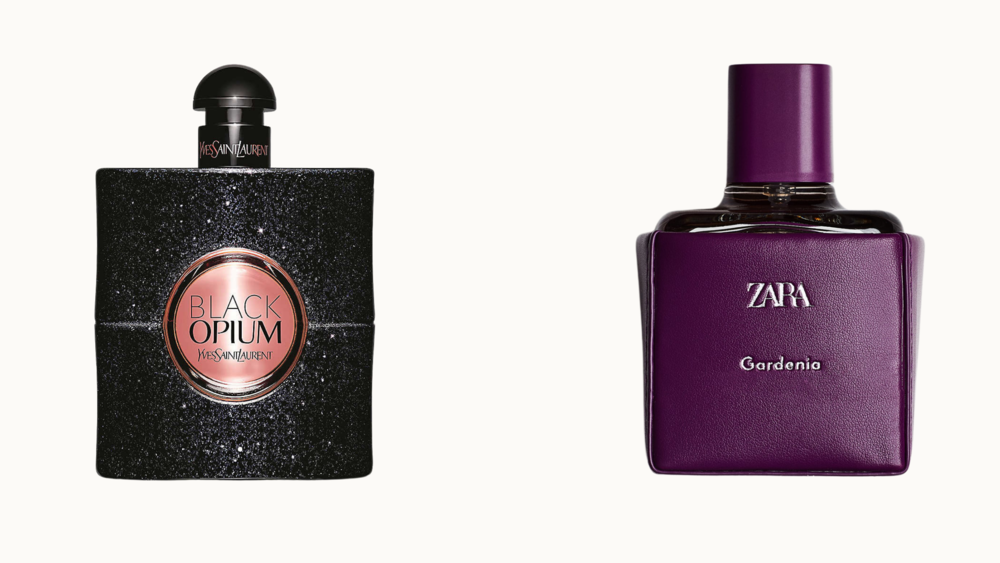 An apparent dupe for cult-favorite Black Opium by Yves Saint Laurent, Zara's Gardenia has the same intoxicating amber floral scent with notes with white flowers, vanilla, and jasmine for a much more affordable price tag.
What are your favorite dupes for designer fragrances? Comment below!
DISCLAIMER: THIS BLOG POST MAY CONTAIN AFFILIATE LINKS