This is the third post in the "best gaming laptop under XXX$" series.
A budget of $800 will ALWAYS ensure you get AT LEAST a mid-range GPU like the 1650GTX and a high performance CPU like a Core i5-11400H / Ryzen 5 5600H.
Together they should bring +60fps at Ultra settings in most AAA games.
That's not all ….
The best gaming laptop under 800 might also come with:
Extra Storage (512GB)
A 120Hz display: can't miss it if you're paying more than or just under $750.
144HZ: This one is hit or miss but cannot be ruled out. 
If you're lucky…
You might find a 3050Ti laptop too (depending on the time of the year) which will get those framerates up into the 80s on Ultra or Epic settings. 
Recommended Specs For Gaming Laptops Under 800
Anyways,
All laptops shown next will have AT LEAST that set up: 1650GTX + Core i5 11300H.
If there is one or two laptops with a 3050Ti under $800 or anywhere near that, we will post it here.
Just be sure to bookmark this post and check for weekly updates
Before we list the best gaming laptops under 800$. Let's talk a bit more about what YOU CAN find under 800$, what YOU CANNOT miss under 800 and what you SHOULD DO  if you want to squeeze every framerate out of your $800 budget. 
GPU
To play AAA games at ultra settings or even just at high settings, you will NEED a dedicated GPU(dGPU).
1650GTX: The most common dedicated GPU under 800$.  This is still good for most games at ultra settings ~50-60fps.
1660Ti: The dGPU with the best performance/money ratio. Very rare to find it under 800$ & more common around 900$. Despite being older, it's faster than the 1650GTX.
3050Ti: The modern variant of the 1660Ti, you're more likely to find this under 800$. Outputs at least 80 fps on Ultra on most AAA games.
Those are the cards you want and these are the ones you should NOT be paying anywhere near $800 for:

1050(4GB): Should only cost 600-700. Ocassionally found under $600.  Some sellers may up the price to +700$ for no reason!
1050Ti: Rarely found on laptops now,  faster than the 1050 GTX but still not worth more than 650$.
Other dGPUs found under $800: 940MX, MX150, MX450, MX230, MX250, MX350, 1050 (2-3GB).
Laptops with the GPUs above are not worth anywhere near 800, not even 700$. They are only worth looking at if they sell for about 600$ or less.
CPU
To squeeze every framerate possible you must pick the best CPU you can find for your budget. 
First, make sure it's a high performance "H" CPU such as:
Intel: Core i5 10300H, Core i5 10400H, Core i5 11300H. 
AMD: AMD Ryzen 5 4600H, AMD Ryzen 5 5600H
Don't look at older generation CPUs (Core i5 9300H) unless you're paying less than 700$.
All things being equal (same GPU). the best CPU will be whichever has more clock speed. NOT # cores.
 If they're from the same brand, it's easy: Ex: Core i5 10400H>10300H (4.5GHz vs 4.4GHz).

If  AMD vs Intel use benchmarks on youtube or notebookcheck. Speed numbers are not reliable.
This is just if you're picky, all CPUs listed above will almost the same performance.
RAM
8GB:  This is the bare minimum for gaming. Virtually every laptop above 500$ will have 8GB.
16GB:  Today's standard for gaming. Most gaming laptops will not have 16GB though unless they're over 1000$.  This is fine RAM is cheap anyways you can always do the upgrade.
Dual-Channeled: If you want to squeeze more framerates, make sure whatever amount you've got is dual-channeled. That means having two identical ram sticks. Don't expect gaming laptops to be dual-channeled out of the box, you may have to do the switch yourself.
Storage
SSD:  All SSD types (M.2 , PCIe NVMe, SATA III blah blah blah) will give you the exact same performance for gaming. No reason to pick one type over the other.
What's really going to limit you is how much space these have:
256GB: Very common under 800$, this is barely enough for 3 AAA games though. Each can take ~70GB.
512GB:  This is good for more than 5 AAA games (CoD~150GB, WoW~70GB…,etc).
Display
IPS FHD: Virtually all laptops above 600$ will have a FHD display. Some may not have an IPS panel but that's not essential. In fact TN displays have their own advatanges (refresh rates).
120 vs 144Hz: You should focus on getting one of these instead.  They'll make your gaming look x2-x2.5 smoother.
144Hz is quite rare under 800$, if not impossible to find unless you step into the 900$ territory.  The 120Hz is fine though , you aren't likely to go past 100fps anyways especially if you play at ultra/epic settings. 
If you are limited to MOBA/FPS or Steam games, then you don't need to spend 800$ to play at ultra/high settings. You will only need to spend about 600$ so I encourage you to check the best gaming laptop under 600 and best gaming laptop under 700 posts instead.
If that's not the case and you're playing games like CoD , the Witcher and  PUBG then yes a 3050Ti will do WONDERS to your gaming.
Prices shown next might go slightly above 800$ if there's a laptop that has hardware you can't miss.
For ex: If there's a 3050Ti laptop w/ a Ryzen 7, it might cost a bit more than 800$ we will show it here anyways.
Luckily you. As of March 2022, this is not the case, the first laptop is under 800$ and has a 3050Ti w/ a 144Hz display. Grab it and call it day
Let's get started.
---
Best Gaming Laptop Under 800 reddit – 3050Ti 144Hz
  AMD Ryzen 5 5600H
  8GB DDR4
   3050TI GTX 4GB vRAM
  256GB PCIe NVMe SSD
  15.6" 144Hz Full HD IPS

  4.96lbs
  5 hours*

If the above laptop is out of stock don't worry check this one out too. Both are the hottest laptops widely discussed on Reddit
With the release of the newest 12th generation Intel and 6th generation AMD Ryzen Chips, gaming laptop prices are going down slightly. The 3080TI RTX has just been released this month and this is the reason why you are more likely to find a 3050Ti laptop either slightly under 800 or above 800$.
3050Ti Laptops: Average Price
Most gamers will tell you to grab a 3050Ti laptop if its anywhere near 850$ but if you're new to this gaming business, you probably don't know what you're missing out.
As you can see most 3050Ti laptops are actually over 900$ and you don't start getting a better processor until you step into 930$ (Core i5 11400H/Core i5 11260H are basically rebranded Core i5 11300Hs which are only slightly powerful than the Ryzen 5 5600H).
I would say then that the best deals out of that table are those three highlighted.
Here's what a 3050Ti should get you:
| | | | | |
| --- | --- | --- | --- | --- |
| Title | FPS | Settings | Resolution | Instance |
| CS:GO | ~200 | High | FHD | 1v1 |
| Call of Duty: Warzone | ~90 | High | 1080p | 1vs1 |
| Forza Horizon 4 | ~83 | Ultra | FHD | Wide Scenario  |
| GTA 5 | ~68 | Ultra X4 MSAA | FHD | Walking |
| Valorant | ~120 | Ultra | FHD | 1v1 |
| Assasin's Creed | +58 | High | FHD | Walking |
Core i5 11400H vs Core i5 10300H:
Now the above benchmark was carried out with a Core i5 10300H (not even an 11th generation Core i5).
The Acer Nitro 5 has a 11th generation Core i5 CPU (11400H) which has a base clock speed that's slightly faster and this should make a small difference in framerates. 
So whatever you framerates you see on the video, add a +5-10 fps. 
144Hz Display: 
What's even more crazy is that you're getting a 144Hz while most laptops under 800$ will only have 60hz display. 
It's very possible by the time you read this, it's out of stock. If not, I'd advice you to just grab it ASAP and get it over with
---
Best Gaming Laptop Under 800 – 3050Ti  120Hz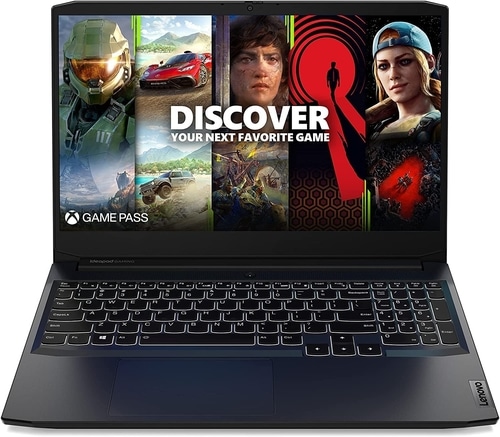 AMD Ryzen 5 5600H
  8GB DDR4
   3050TI GTX 4GB vRAM
  256GB PCIe NVMe SSD
  15.6" 120Hz Full HD IPS

  4.95lbs
  5 hours

Now if it so happens that both of the Acer Nitro models (yes there are two 3050Ti laptops under 800$ so go back and make sure you checked both),
You can still get a 3050Ti laptop if you up your budget byt 10-20  more bucks.
CPU: AMD Ryzen 5 5600H
Unlike the Acer Nitro 5 though, the Lenovo Ideapad only has a AMD Ryzen 5 5600H.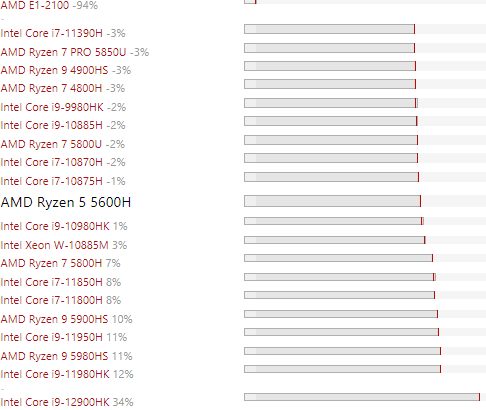 As you can see the Ryzen 5 5600H  by no means weaker than the Core i5 10400H. It's in fact only superseeded by the higher end Ryzen 7 and 11th Core i7s. It has more or less the same performance as the Core i5 11400H.
Gaming Performance:
A good benchmark to compare both would be to take Valorant, both benchmarks were taken in 1v1 fights, same scenario. Here the AMD Ryzen 5 5600H seems to be actuall better than the Core i5 11400H.
| | | | | |
| --- | --- | --- | --- | --- |
| Title | FPS | Settings | Resolution | Instance |
| Valorant | ~137 | Ultra FXAA | 1080p | 1v1 |
| Call of Duty: Warzone | ~71 | Ultra | 1080p | Driving |
| GTA 5 | ~61 | Very High | FHD | Driving |
| Hitman | ~67 | Ultra | FHD | Walking |
| Control | ~46 | High | FHD | total average |
| Assasin's Creed | 61 | Medium | FHD | Riding |
| F0rtn1t3 | +72 | High | FHD | 1vs1 |
120Hz vs 144Hz Display:
Unlike the Acer Nitro 5 though, there's no Lenovo Ideapad with a 144Hz display. This and every other model has a 120Hz.
Q: Oh man, do I have to settle for a lower refresh rate display? GOSH!! Why didn't I find this post sooner?
Well look man, 120Hz displays aren't so bad, you could've gotten a 60hz which is ridiculous if you have a budget near 800$ and which most laptops under 800$ have. The 144Hz display on the Acer Nitro is rare. 
Besides, you are not going to need 144Hz anyways, because a 3050Ti will not get your framerates past 140 at ultra/epic settings. You'll be lucky to get those numbers even with a 3080Ti and a Ryzen 9  6980HX . 
A 3050Ti will always get you < 100 fps on Ultra/Epic settings.
Now even if you get +150 fps…
By setting graphics to high or medium or maybe on Ultra through  some of the lower tier AAA games. There's almost no discernable difference between a 120Hz and 144Hz display as you can plainly see in the video, movements are still smooth and not jumpy.
There's a huge difference between 60Hz and 120Hz though and you're not getting 60Hz here.
---
Best Gaming Laptop Under 800 – Extra Storage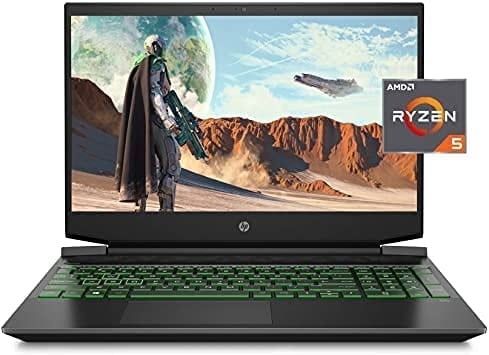 Core i5 10300H
  8GB DDR4
   GeForce GTX 1650 4GB vRAM
  256GB PCIe NVMe SSD
  15.6" 120Hz Full HD IPS

  5.07lb
 5 hours
If all 3050Ti laptops under 800$ are out of stock and you can't up your budget by 20  bucks, then the only next best option for you is a 1650GTX laptop. 
1650GTX Gaming Performance:
1650GTX are still quite powerful because as you can see on the video below, you can still run most games at ultra settings with at least 50fps. You can definitely hit +100fps on High on most games except the ones more graphically demanding like CoD.
The above benchmarks are run using the exact same hardware of the HP Pavilion Model. It is pretty much the exact same model.
| | | | | |
| --- | --- | --- | --- | --- |
| Title | FPS | Settings | Resolution | Instance |
| Call of Duty: Warzone | ~74 | High | 1080p | 1vs1 |
| MC | ~85 | Fancy/Shader | FHD | Building |
| Sims 4 | ~95 | High | FHD | Interacting |
| Dota 2 | +86 | Ultra | FHD | total average |
| LoL | +106 | Very High | FHD | total average |
| Overwatch | +79 | Epic | FHD | 5v5 fight |
| F0rtn1t3 | +72 | High | FHD | 1vs1 |
If you look closely you're getting 10-15 fps less compared to the 3050Ti laptop (2nd). Although those numbers are still sigficant for competitive gaming, it's not too bad for a 1650GTX laptop.
144Hz Display+512GB SSD.
Since you're investing a budget of 800$ on 1650GTX laptop, you might as well get as much hardware goodness as you can. Unlike most 1650GTX laptops, the HP pavilion is the only one that has a 144Hz display and on top of that a 512GB SSD which is CRUCIAL to install several AAA games. A 256GB SSD drive is only enough for 3 at the most(CoD ~ 150GB, WoW ~70GB, Windows ~ 33GB… = 256GB).
| | |
| --- | --- |
| Game/Program | Size |
| WoW | 70GB |
| GTA | 72GB |
| Assasin's Creed | 50GB |
| Overwatch | 30GB |
| PUBG | 30GB |
| CS:GO | 16GB |
| CoD | 150GB |
| Dota 2 | 15GB |
| LoL | 12GB |
| Windows 10 | 33GB |
This is about 500GB. That's more than 8 AAA games!
This is why I decided to feature the HP Pavilion above of all the other cheaper 1650GTX which have a 60Hz display.
Feel free to buy any of the cheaper models if you don't need a 144hz or the extra space though.
---
Best Budget Gaming Laptop Under 800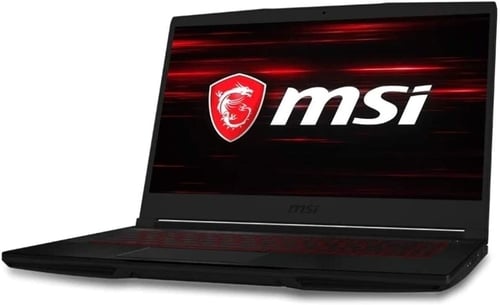 Core i5 10300H
  8GB DDR4
   GeForce GTX 1650 4GB vRAM
  256GB PCIe NVMe SSD
  15.6" 60Hz Full HD IPS

  4.10lb
  5 hours

If you want the cheapest 1650GTX laptop there is because either your budget is well below 800$ or you're not interested in the extra storage and 144Hz display unless it comes with a 3050Ti display, then you will be saving yourself  more than 100$ bucks if you look for laptops w/ a slightly older generation  CPU (Core i5 10300H or Core i5 9300H). The lower the generation, the lower the price it should be.
I would not go lower than the 9th generation though. Although it may be enticing to do so you will lose about 10-15 fps just to save 10 bucks:
Core i5 10300H + 1650GTX:
There's a significant difference between Core i5 9300H and Core i5 10300. It's about 0.4GHz. Though that may not be much on paper it does mean a lot for framerates. So I would look first for a Core i5 10300H if that fails then I'd look for Core i5 9300H.
Gaming Performance: Core i5 10300H + 1650GTX
Performance is exactly the same as the HP Pavilion. The game will only look smoother on the less graphically demanding games where framerates go past +100fps and which the HP pavilion can show. If most of the games you play can't let you hit higher than 60fps , then there's no reason to get a 144Hz or even a 120Hz. This would be the case for Call of Duty, WoW at Ultra, PUBG at high ,etc.
This laptop is relatively thin and only about 4lbs. Perfect for casual gaming on campus or on the go
---
Best Gaming Laptop Under 800 –  Battery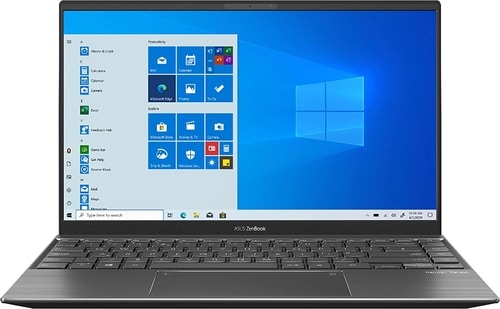 Ryzen 5 5500U
  8GB DDR4
   GeForce MX 450 2GB vRAM
  256GB PCIe SSD
  14" 60Hz Full HD IPS

  4.4lbs
  7 hours

I know I said to avoid MX450 laptops but they do become useful for one purpose: college.
I assume most of you reading this are still college students and like almost every college student, you want to throw some gaming on campus. This isn't ideal if you have to log a brick that's over 6lbs as most gaming laptops and much less if they're too thick to fit into a bagpack.
Laptops with the MX GeForce Series are usually lightweight , compact and thinner than the average laptop. Although there are gaming laptops that are thin, like the MSI I've shown above, MX450 laptops  look nothing like gaming laptops so people is not going to scream "gamer here" while you're at the library. They also have way more battery because the MX450 doesn't suck on power as much as a 1650GTX.
MX450: Performance
The MX450 is nothing like its predecessors, it's actually amazingly fast for an entry level GPU. In fact, it shares almost the same architecture as the 1650GTX but it runs on a slower voltage (to be able to fit in smaller laptops). So it's definitely faster than the 1050GTX.
Let the MX450 speak for itself. 
---
There are two ways you can find the best gaming laptop under 800$ .
1.Compile a list of all laptops under 800
This is just a brute force method. It's the most effective but it sure takes A LOT OF TIME.  That's how I came up with the list .
I listed every "gaming" laptop under 800$ or around 800$ and had their specs nicely placed on each colum. '
Doing this will give you a feel of how much each hardware spec can add up to the cost. For example, a 144Hz/120Hz will add up about 70$. A 512GB storage…40$ etc.
This also can tell you how much a 1650GTX laptop is worth on average and which laptops are simply overpriced and obselete (some laptops worth about 650$ will sell for 799$)!
I then eliminated the rip offs and older models and came up the final table.
I would appreciate if you could share this post on your favorite forum as a token of thanks it took me literally a week to write this post. 
I don't want people to do this method. It's too painful. Instead try to do the following:
2. Calculate the total price by adding computer parts
This is much faster way. It can tell you right away how much money the vendor is making. 
Check the specs: GPU, CPU, Display, RAM, SSD and add  up the prices
Wait,  how do you get the prices of CPU & GPUs?
Easy, go  to the manufacturer's website (AMD for Ryzen CPUs, NVIDIA for GeForce GPUs etc). 
If the prices have been taken out of their sites ( which will happen  several months after release ), google the prices. Worst comes to worst, send an email and pass yourself as a potential buyer.
You don't have to do that I've got the prices down for you.
Prices of all other parts
Getting the prices for all parts like RAM SSD HDD, is pretty simple. Just look them on Amazon/Ebay. They're all being sold separately..
This is not going to work if you look up the prices of the display, chasis or mothoerboard. But you can use  Ali Express for anything that's not regularly sold on computer stores.
Let us start with the GPU.
GPU
If a GPU has the exact same name as the desktop version, that means they're the same. This only applies to 10th generation GPUs onwards. 
For example the desktop 1650GTX is pretty much the same one found on laptops. On laptops however it's been downclocked and operates at a different power (for temeprature control purposes).
So  you can use the desktop price to do your calculations.
| | |
| --- | --- |
| GPU | Cost($) |
| 1650 | ~149$ |
| 1050 ti (2-4GB) | 115-139$$ |
| 1050 | ~100  |
| 3050Ti | 250$ |
CPU
Once your GPU sets you up with the graphics you want (1650GTX->High, 3060RTX->Ultra,etc). Your CPU is in charge of getting those framerates up in the sky.
The GPU will produces high quality images and the CPU will process output those images right into your display in technical terms. 
So…
If you have the budget, you must pick the CPU that will give you higher framerates.
What CPU is that?
The CPU with the best clock speed performance.
Basically a Core i5 11300H>10300H>Core i5 9300H for gaming purposes because newer generation have higher "speed" numbers.
AMD vs Intel
The comparison isn't easy when you compare two different brands.
For example, the AMD Ryzen 5 4600H is faster than the Core i5 9300H and even faster than the 10300H despite having the same clock speed numbers. You can easily see this with the benchmarks of CoD we carried out on our youtube channel.
So use notebookcheck benchmarks just like we did in the laptop descriptions.
RAM
RAM prices all over the place. Actual price depends on the brand and manufacturer.
A Kingstom RAM is usually a bit more expensive than a CRUZE stick.
Some manufactures may claim their product to have extra features but at the end of the day  they're all the same.
What's going to make a difference is making it dual channeled, aka, buying two separate RAM sticks of the same size. 
| | |
| --- | --- |
| Name | Price |
| 16GB | 60$ |
| 8GB | 30-35$ |
| 4GB | 15-20$ |
Storage
When the storage is attached  to the motherboard or its "soldered" , the SSD price must still be calculated separately from the motherboard. 
PCIe NVMe SSDs are always attached to the motherboard and they're the most common type of SSDs found on laptops.
If the description says "NVMe SSD + 256GB SATA III" or "NVMe SSD + HDD" you must still add prices separately.
| | |
| --- | --- |
| Name | Cost |
| 128 GB PCIe NVMe | ~30$ |
| 256GB PCIe NVMe | ~40$ |
| 512GB PCIe NVMe | ~64$ |
| 256GB SATA III | ~50$ |
| 1TB HDD | ~50$ |
Display
Only four type of displays are found  on 600-800$ laptops.
| | |
| --- | --- |
| Display Specs | Price |
| 60Hz IPS TN | 40$ |
| 60Hz IPS FHD | 50$ |
| 120 Hz IPS FHD | 100$ |
| 144 Hz IPS FHD 15" | 150$ |
The most common ones are the first two: they're the cheapest so most manufacturers love it! 
If a description doesn't mention refresh rates, most of the time its just a gimming of trying to hide the fact that it's only got a 60Hz display.
144Hz:
The last one, 144Hz, is almost impossible to find under 800$ unless the manufacturer bought a surplus of these which he needs to get rid of. You might also find on laptops under 800$ if its  black friday, cyber monday or something like that. 
120Hz:
If you look enough, you should be able to find one laptop with a 120Hz display under 800$.
This is much as you're going to need really because both the 3050Ti and 1650GTX will not give you anywhere past 120fps on Ultra settings in every single AAA game unless you're playing a MOBA like LoL or Dota 2.
How did I get the prices? Not from Amazon obviously, I used Ali express so you can do the same to see if prices have gone down Ali express .
Other Small Parts
The battery, the motherboard, power cord, the shell, the keyboard, chasis .
  The total price of all of these can be anywhere from 100$ to 200$ depending on how well built the laptop is.
A laptop with aluminum chasis and an RBG keyboard may up the price to 200$. .
A laptop with a plastic chasis and a simple keyboard with just the regular backlit feature will only add 150$ to the price. That's the price you should use. 
EXAMPLE: Acer Nitro 5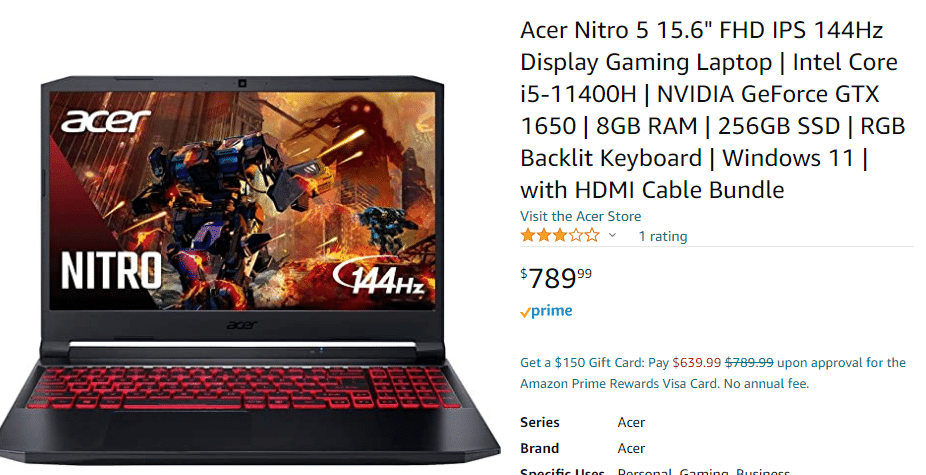 Core i5 11400H ~ 309$
3050Ti ~ 250$
8GB RAM ~ 30$
256GB SSD ~ 40$
Display ~ 150$
Other small parts~ 150$
Total: 879$
Laptops sells for 789$